MINI ME FATHER'S DAY FIGURINES
---
This EatView Is On Mini-Me South Africa
---
On the 16th of June 2019, we celebrate Father's Day. Why not spoil your dad, your grandad, your kids' dad, or any father figure in your life by building them personalized Mini Me Father's Day Figurines.

I created a Mini Me Father's Day Figurine for my dad. It is so simple to create & you end up with such an amazing creation. Their website is incredibly easy to navigate through & placing your order is as easy as 1-2-3.
My dad works full time but in his spare time, he loves all things tech, especially photography & videography. On the Mini Me site, there are various accessories to choose from, as well as the hair, head, torso, pants & even an option for facial features & emotions.
Other than my dad loving the tech side of life, he is also an outdoorsy type of person. He absolutely loves fishing. With Mini Me, I got to create my mini dad with the perfect accessories.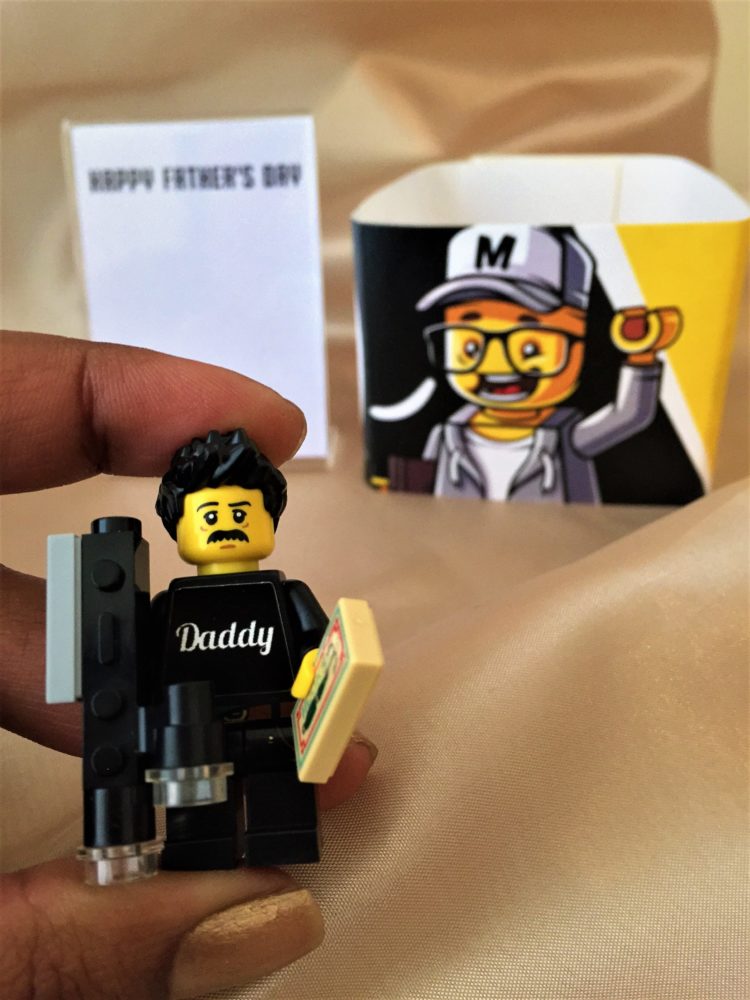 My Mini Me dad figurine has a cool old school video camera accessory on one hand & a box of fishing hooks on the other. How awesome is that?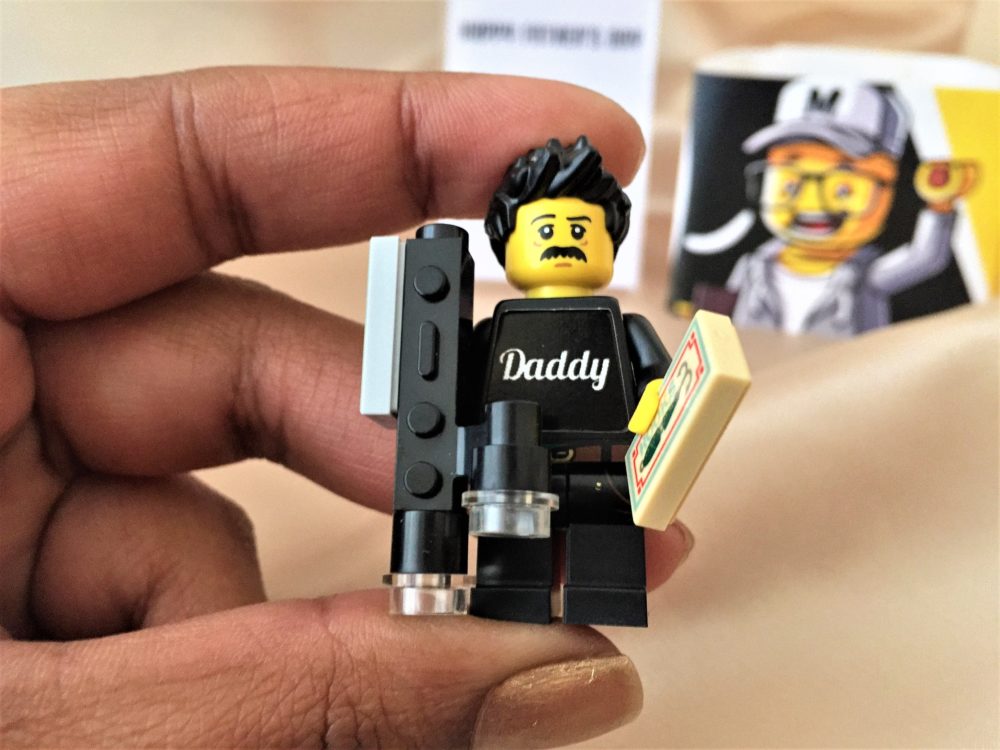 The figurine itself is quite tiny but it's such a thoughtful & fun gift.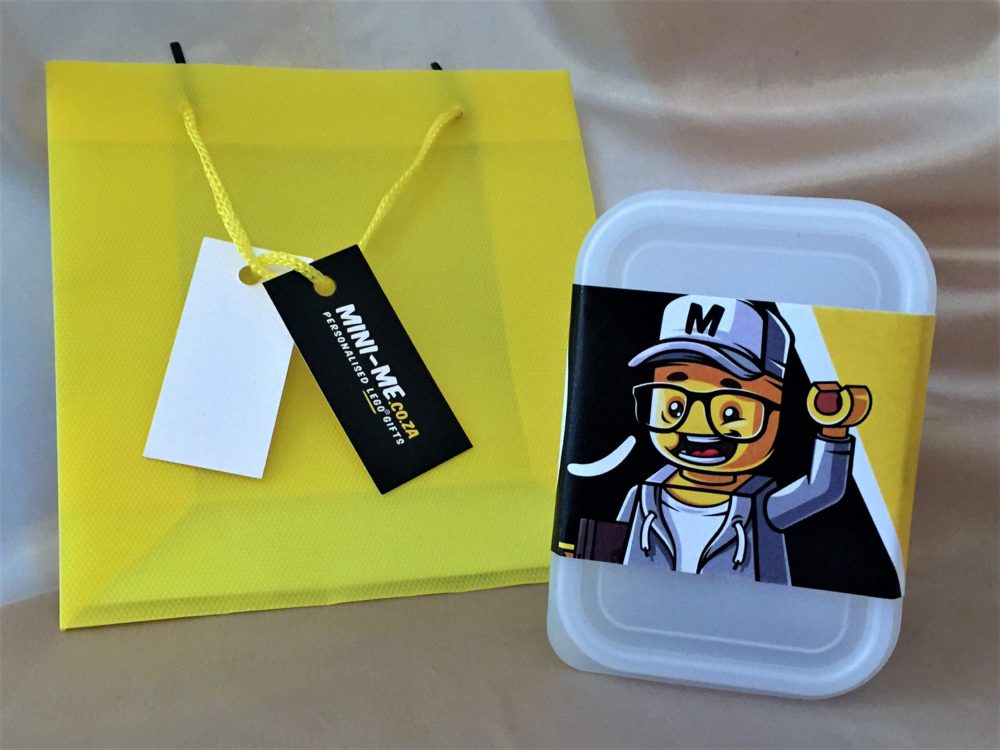 Upon arrival, which literally took about 3-4 days to get delivered to me, had a cute yellow gift bag & a small container.

The container had my Mini Me Father's Day Figurine, neatly covered in bubble wrap for protection, which is always important when anything is being shipped,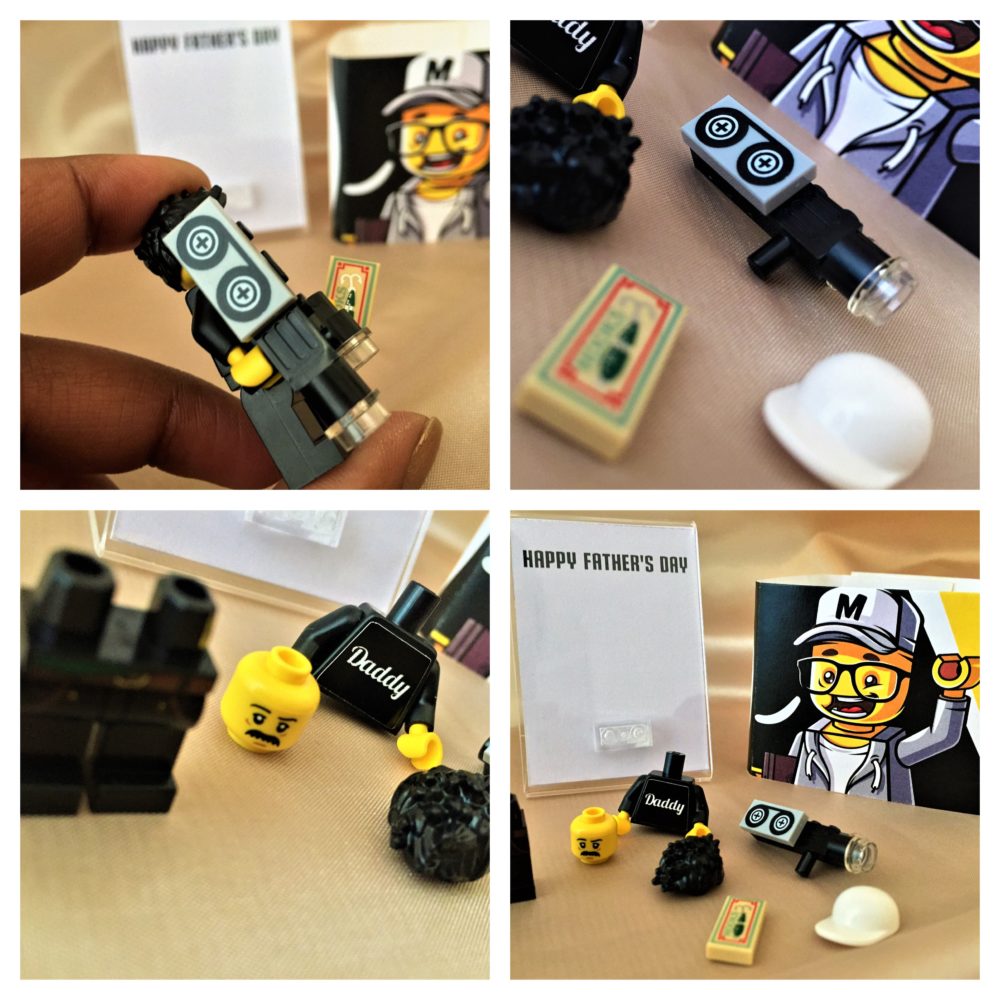 Although Mini Me takes the time to assemble your figurine, you may also order other parts if you please & simply disassemble & switch things around if need be. I also got a white cap as an extra – I will show you why in a few scrolls down.
Above is my Mini Me Dad Figurine & alongside is my dad. How identical are these Mini Me Father's Day Figurines? I was totally amazed when I saw this figure, my dad is definitely going to love this gift.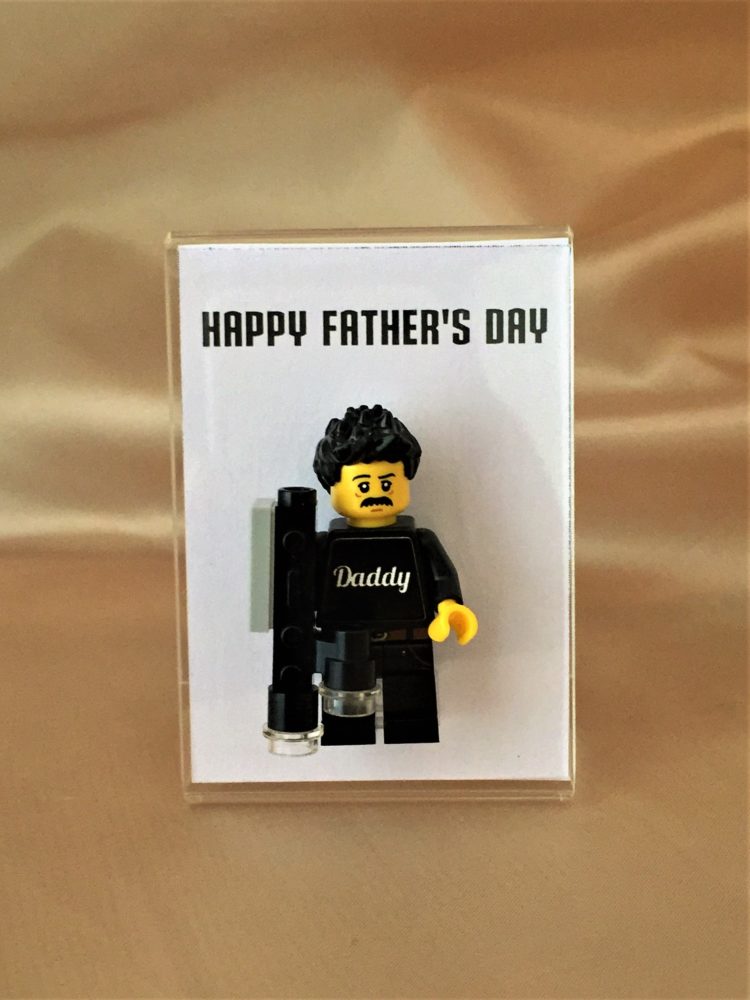 In this figurine, I decided to ditch the fishing hooks & allow mini dad to enjoy his tech life.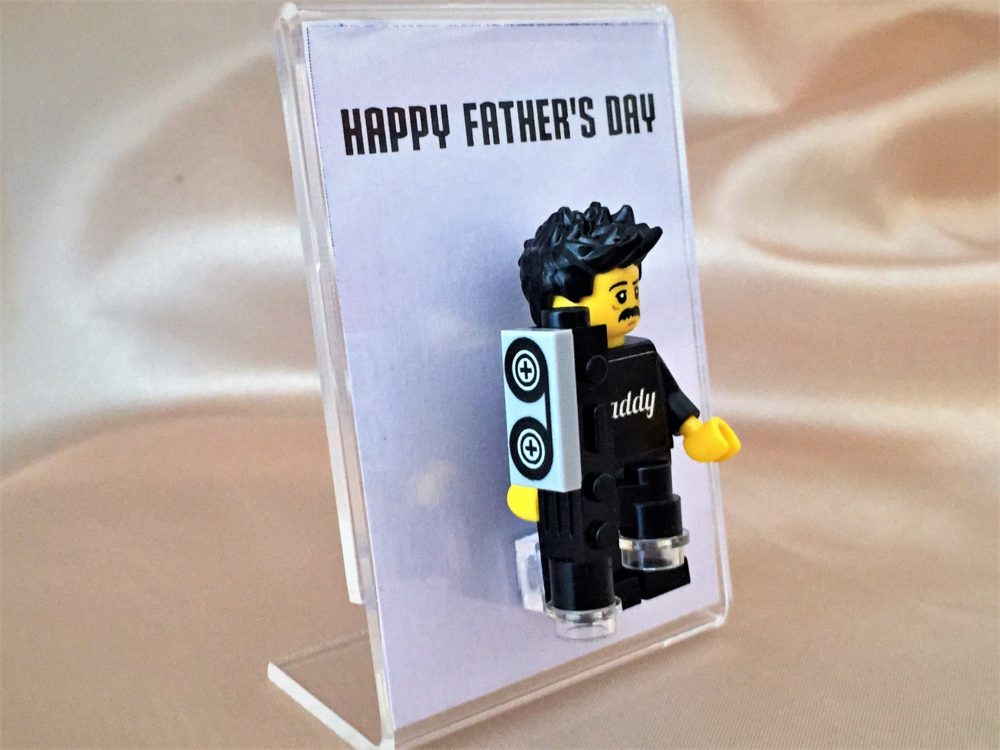 Thereafter, I chose to ditch the video camera & his hair do for some outside fun in the sun! Pretty radical right?
Now that the accessories have changed, he can enjoy his love for fishing – this is where the extra white cap came in handy.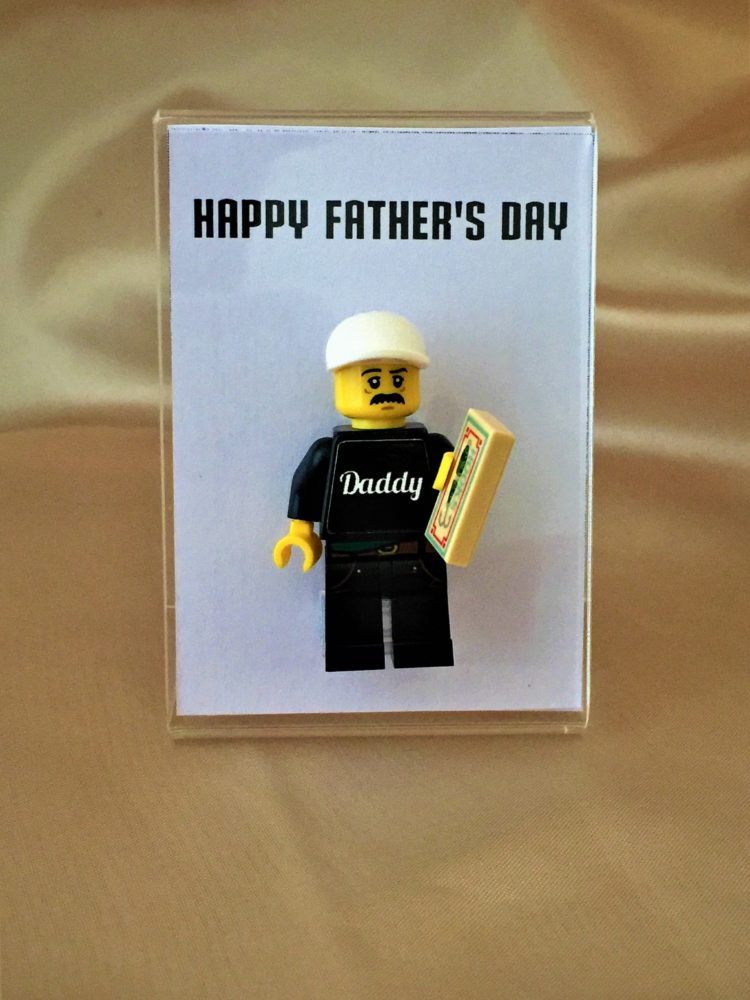 If you prefer, why not just switch up the hair do & leave on both accessories? That's what makes these Mini Me Father's Day Figurines so exciting. It's entirely up to you how you prefer the figure to be. I then, ditched the fishing hooks, left on the white cap & viola, my dad can totally rock the white cap & enjoy filming as well.
At the end of your order, you have a choice to decide whether you want the plexi stand or not. I opted to getting one as you can put a cool saying on it or simple words that your loved one will cherish forever. On the plus side, you can also have something written on the back. I just got the front to say "HAPPY FATHER'S DAY" & the back says "Love Denisiya".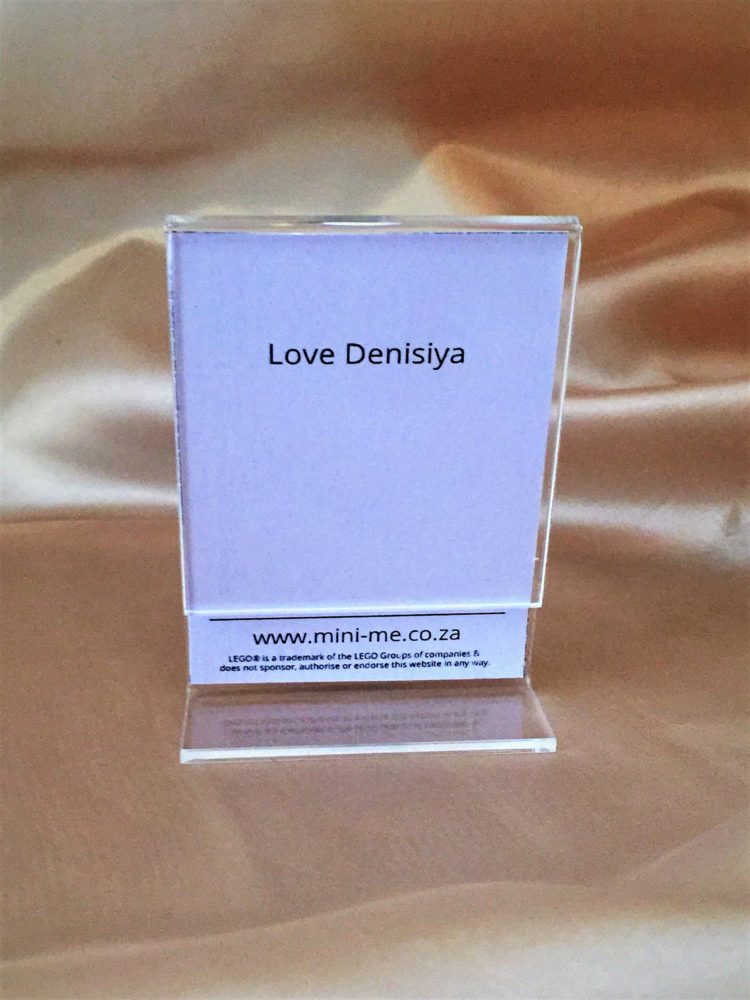 I cannot wait to surprise my dad with this amazing gift. Thankfully, he isn't on social media so he won't get to see this post lol. Here's to wishing all the wonderful dads out there, including mine, a very Happy Father's Day in advance.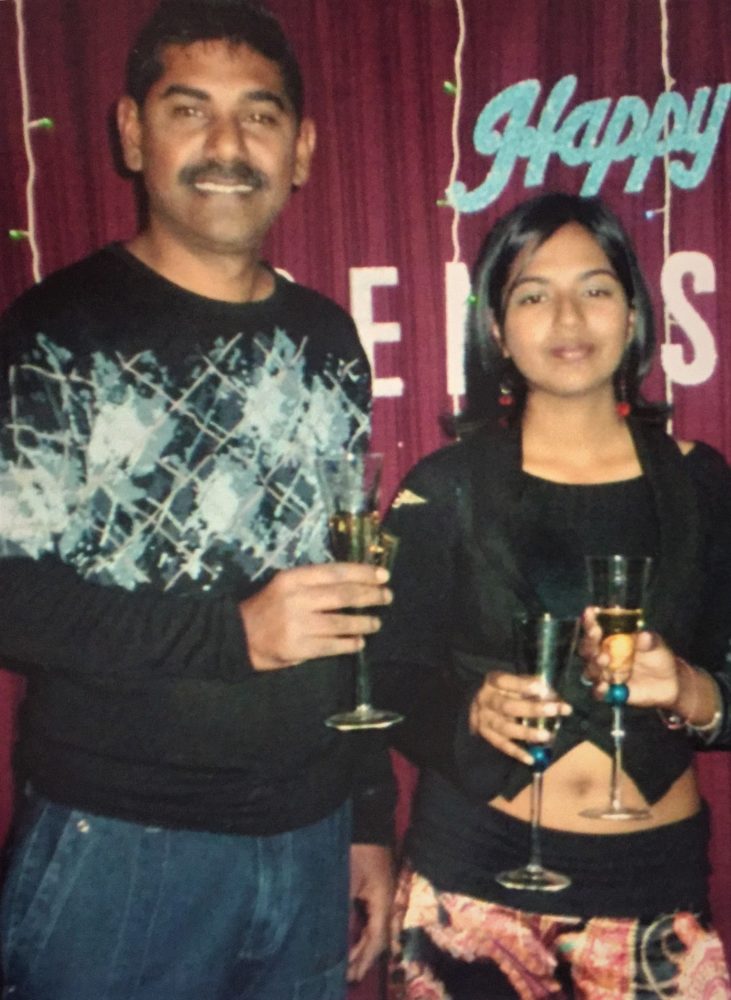 Will you be creating an awesome Mini Me Father's Day Figurine as well? Tag Mini Me on their social media to show them & the rest of us what your mini dad looks like. If you don't have a father figure in your life, no stress, why not create one for mum instead, to show her your appreciation.

Mini Me Contact Details: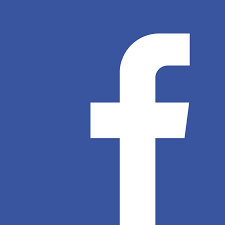 MiniMeMemorables
Minime.za