CORNER BAKERY FT EQUATORIAL COFFEE & STER-KINEKOR
---
This EatView Is On Corner Bakery & Equatorial Coffee, Gateway, Durban, South Africa
---
Have you ever wanted to sip on something hot whilst enjoying your favourite movie at the cinema? How about tucking into a decadent muffin to add some sweetness to your experience? Now you can do just that, thanks to Corner Bakery ft Equatorial Coffee & Ster-Kinekor.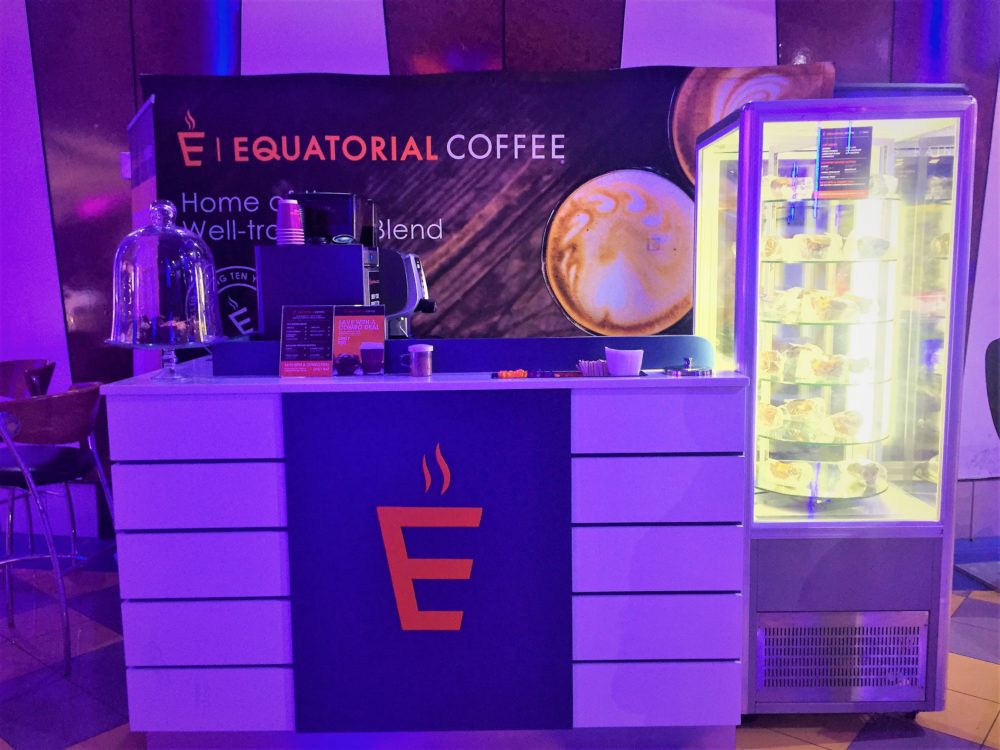 This amazing Coffee Shop is situated at the Ster-Kinekor theater in Gateway Theater of Shopping, South Africa.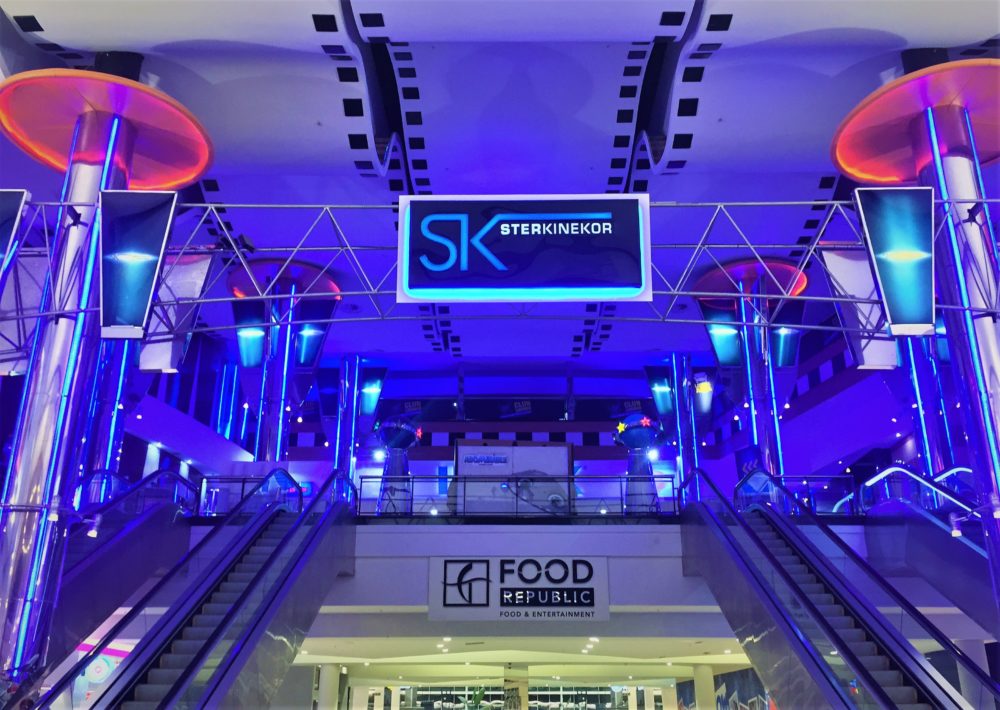 About Corner Bakery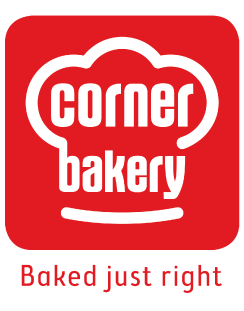 Corner Bakery is South Africa's fastest growing bakery franchise group who not only have arguably the best pies but also their Equatorial Coffee counter. Equatorial Coffee uses only the finest Arabica & Robusta beans from all along the equator – Brazil, Guatemala, Tanzania and Ethiopia.
Equatorial Coffee & Ster-Kinekor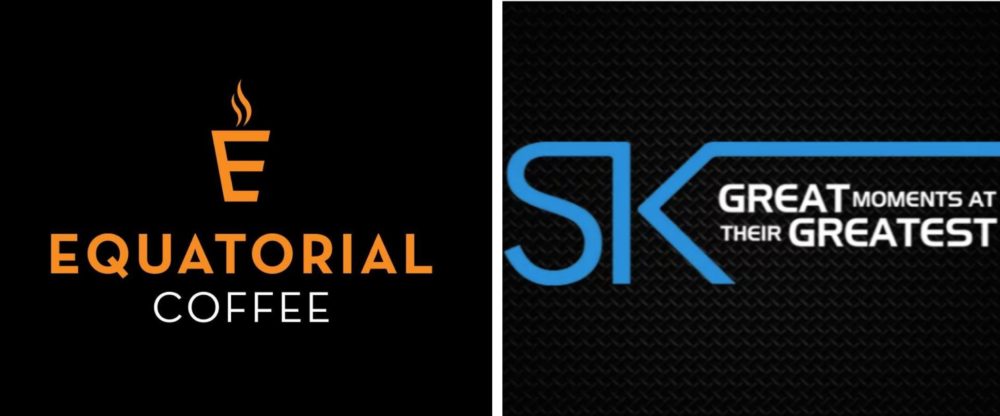 The brand has recently been given a dedicated space in the foyer of Ster-Kinekor at Gateway Theatre of shopping, set up with a Coffee Counter with a barista offering. The unique and tasty Gourmet (Infused) Muffin range from Corner Bakery has slowly been introduced to the mix, creating a bundle for movie fans looking for a rather warm, premium drink & snack.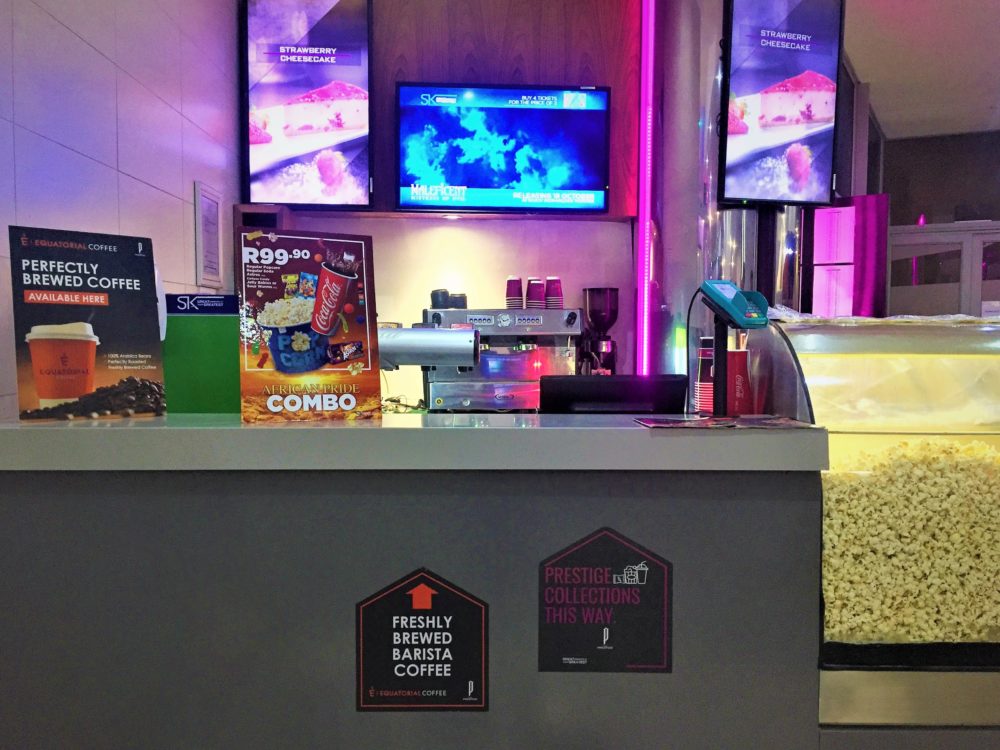 There is a variety of drinks & muffins to choose from. I had the combo which was such an awesome deal – hot drink & a muffin for just R60!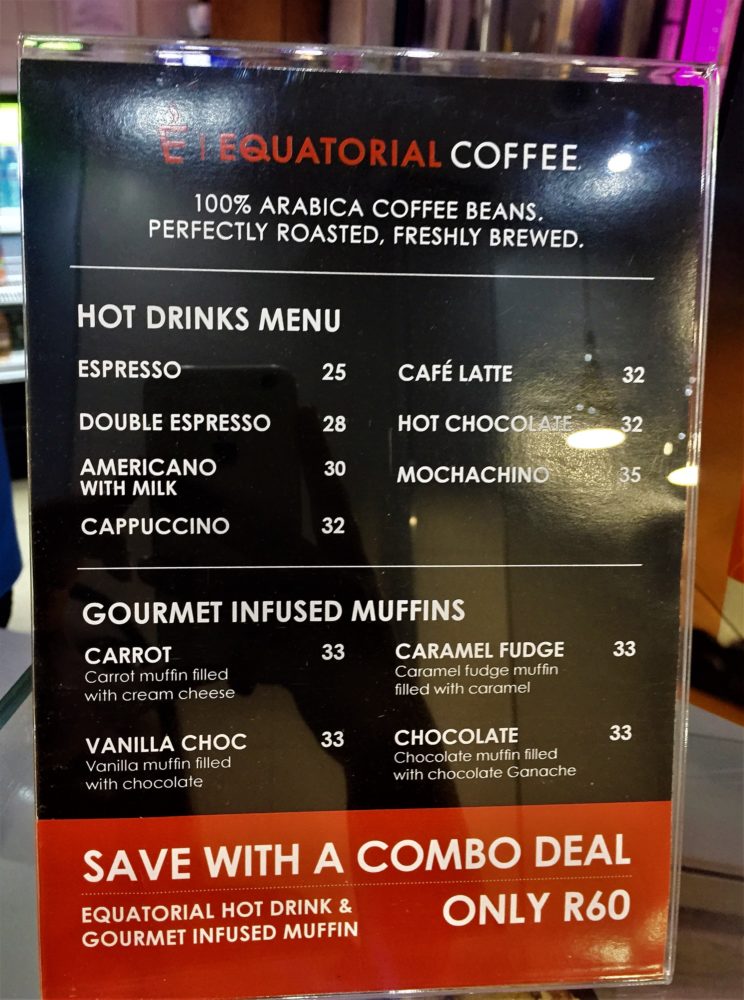 These muffin stands are situated right at the counter, which makes ordering them super easy & convenient. I honestly wanted to try all of them just because I'm a sucker for that sweet stuff but since I got the combo, I didn't want to be greedy & let my eyes make the choices for me.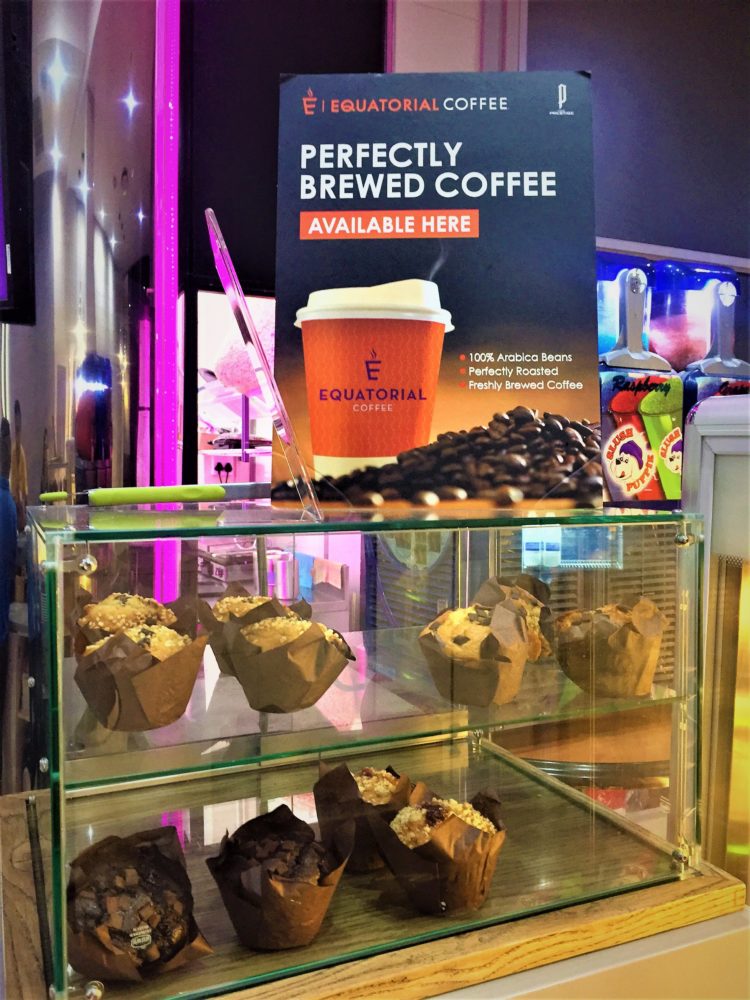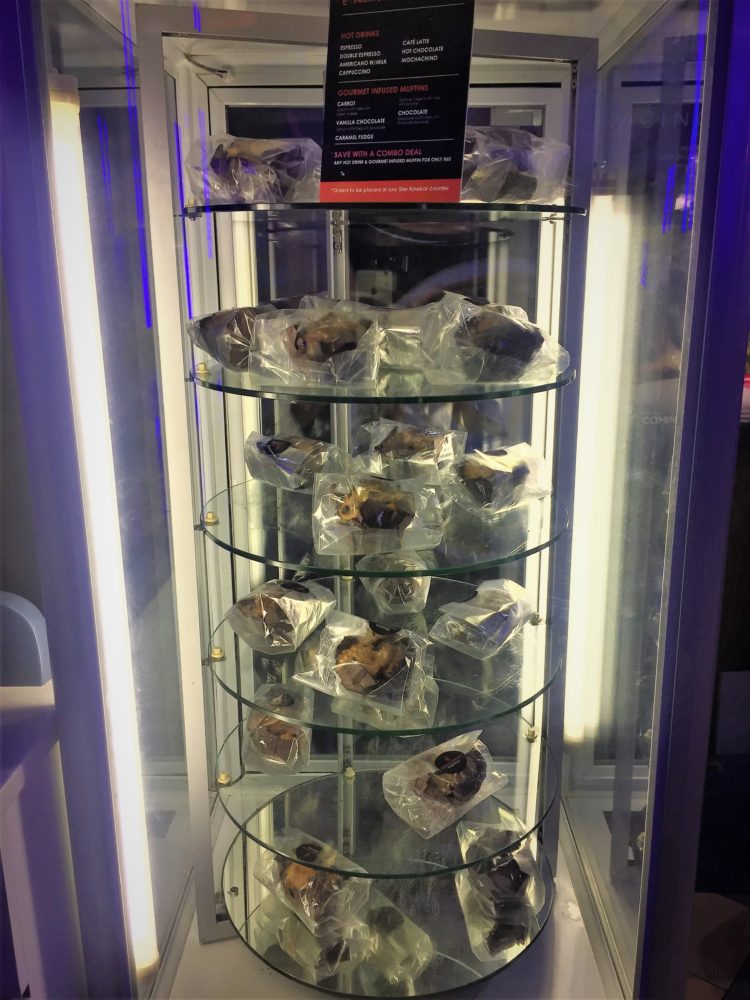 At the Ster-Kinekor theaters at Gateway Theater of Shopping, the cinema has different movie choices to suit your preference. There is the usual normal comfort option which is affordable & available at almost every Ster-Kinekor cinema so it wouldn't be anything out of the ordinary. There is also an option of the Prestige cinema. This cinema has got to be one of my favourites. The comfort is absolutely amazing, with reclining seats & ofcourse waiters bringing your orders to you whilst you enjoy your movie. I of course chose to enjoy my movie in the Prestige cinema.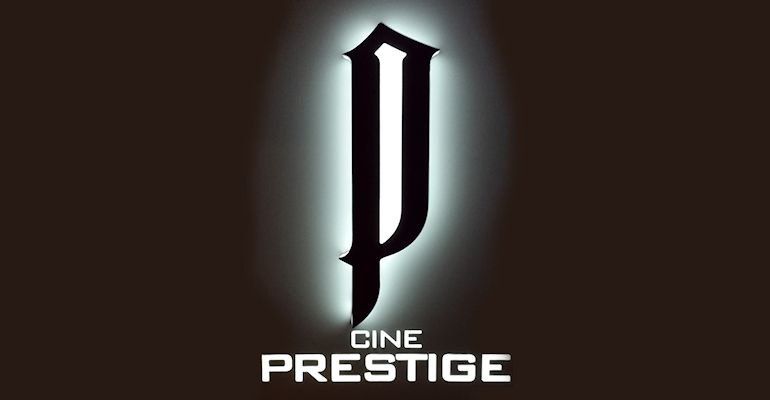 Now here's where my movie got interesting…whilst crunching on my popcorn, the waiter arrives with my Equatorial coffee & my scrumptious muffin.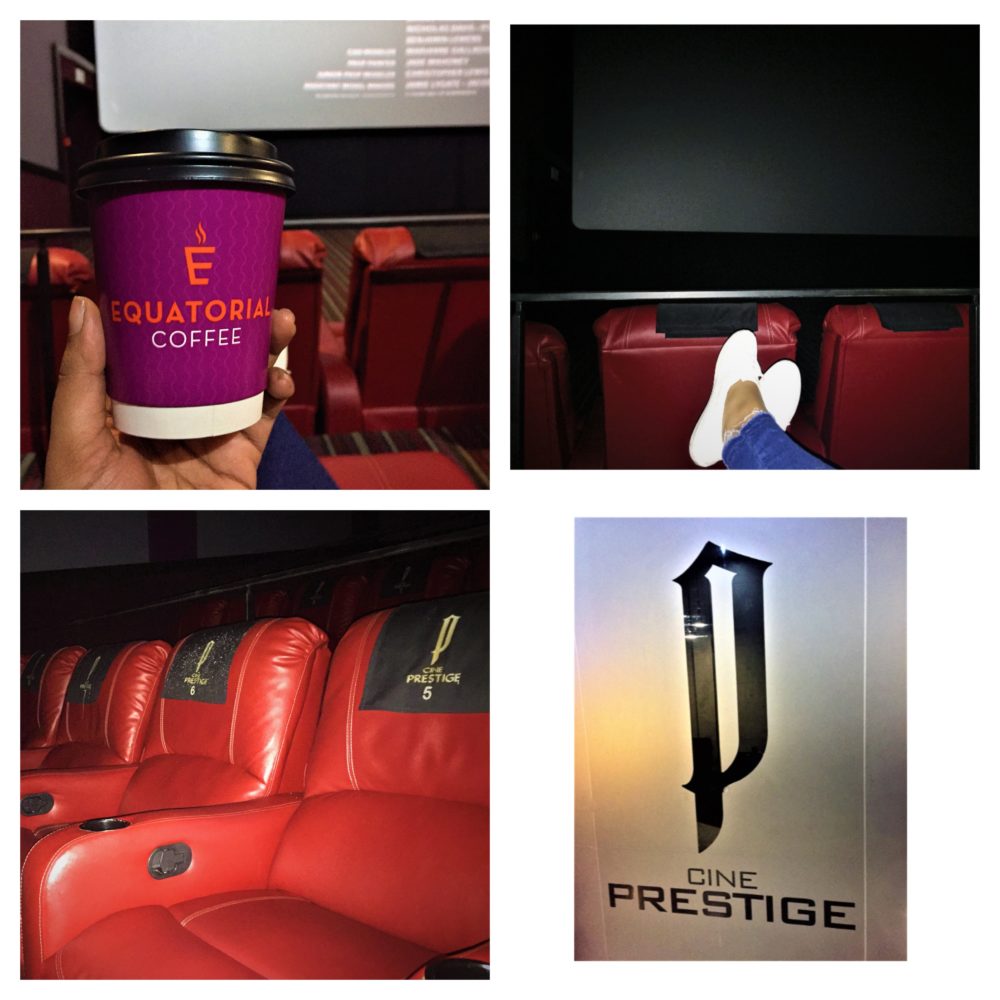 Yeah, that's definitely the life right there, being able to have your coffee during a movie. It was a first for me as many other cinema's do not offer this option. Being a coffee addict, this was just such a convenience, I literally felt like I was home but in a much more luxurious manner.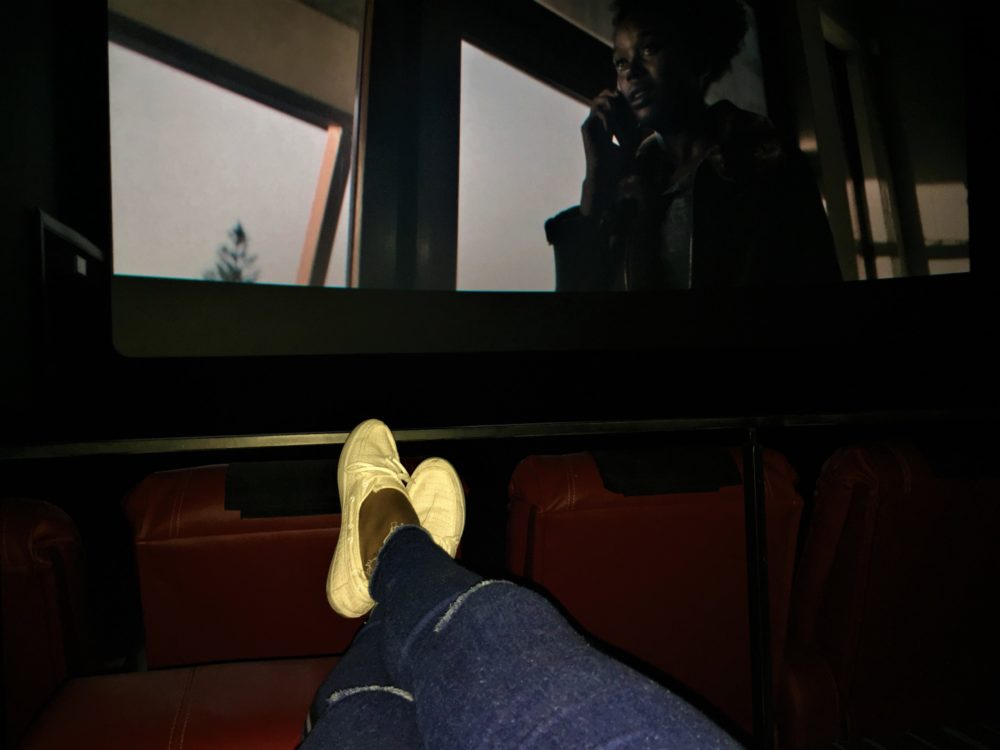 The muffins from Corner Bakery are literally pieces of heaven in every bite. I opted for the chocolate muffin – I mean who doesn't love chocolate muffins right? These muffins were served so fresh that it crumbled & just melted in my mouth. Corner Bakery's chocolate muffins have a gooey chocolatey center so if you love your chocolate then this muffin is a must try. It also had bits of chocolate on the top. What a perfect treat.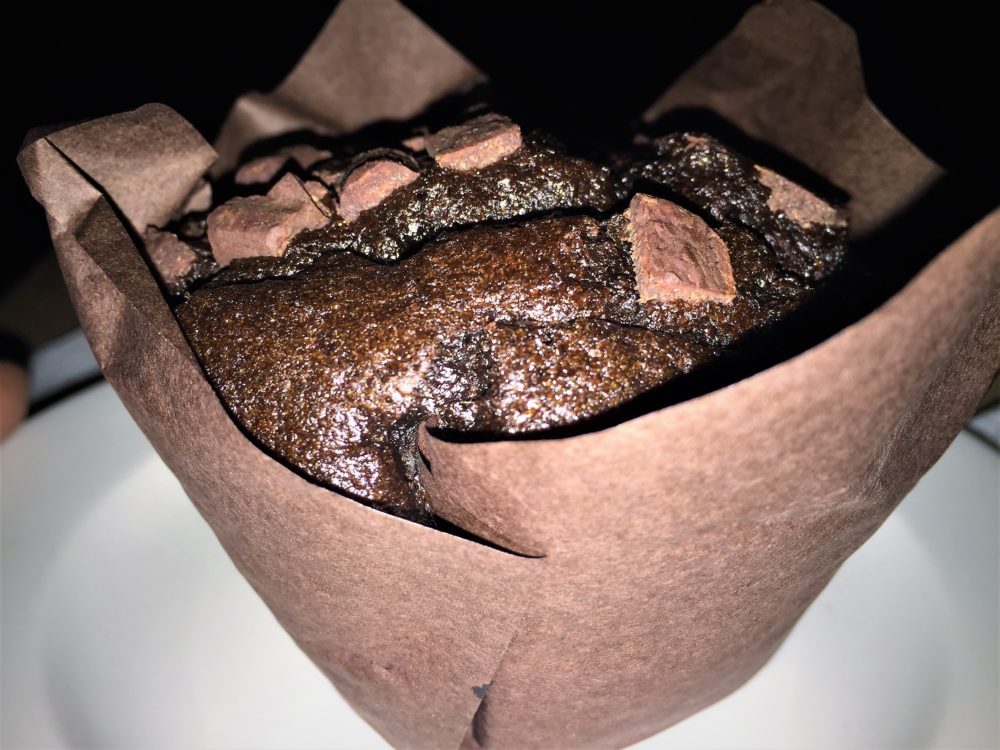 The Equatorial coffee arrived steaming hot, freshly prepared by the baristas on site. It was creamy & rich with that freshly brewed aroma.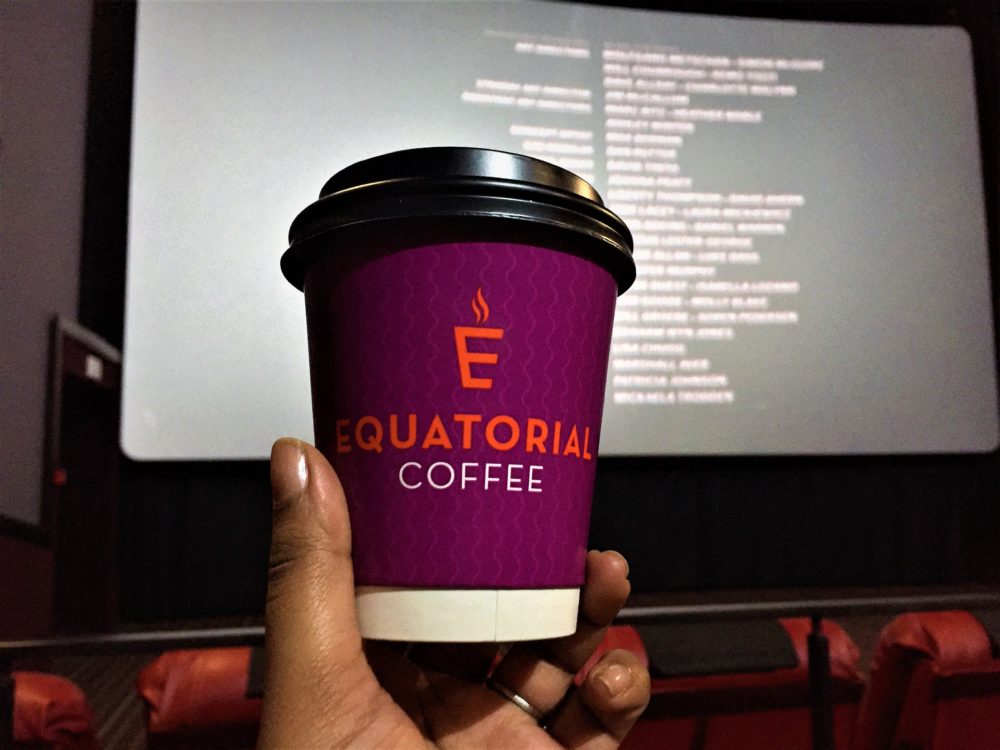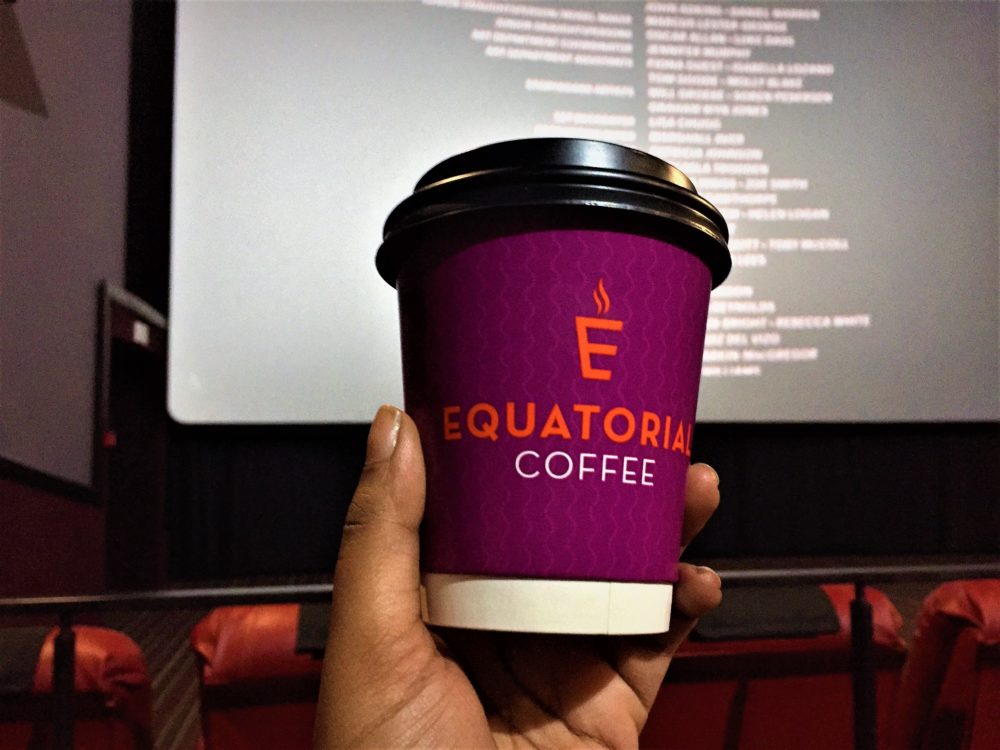 I thoroughly enjoyed my experience with Corner Bakery ft Equatorial Coffee & Ster-Kinekor. I will definitely be watching movies at this Ster-Kinekor premises in the future just so I can enjoy warming up with my drinks from Equatorial Coffee & satisfying my sweet tooth with the Corner Bakery.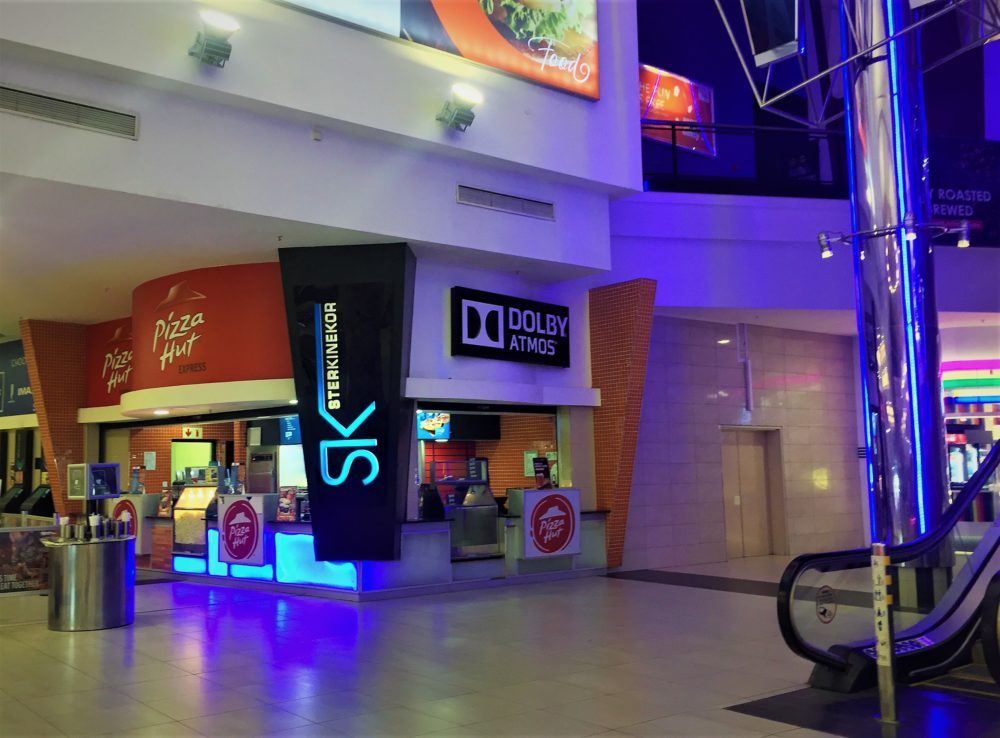 Hopefully, this option of having Equatorial coffee & Corner Bakery treats will be available at other theater outlets in the near future, that way all of South Africa can have a homely experience at a Ster-Kinekor near them.

Don't forget to download the Equatorial Coffee App to score free coffees.

Corner Bakery ft Equatorial Coffee & Ster-Kinekor Details: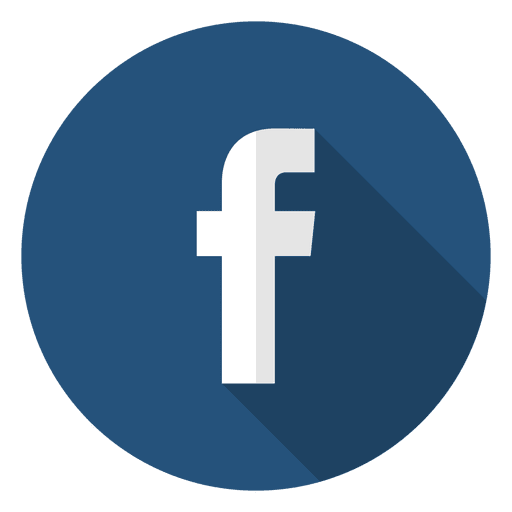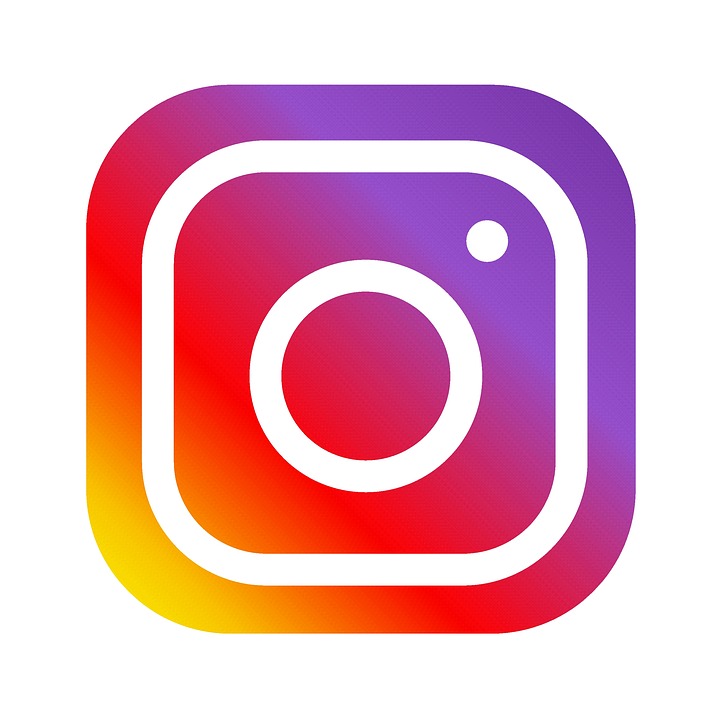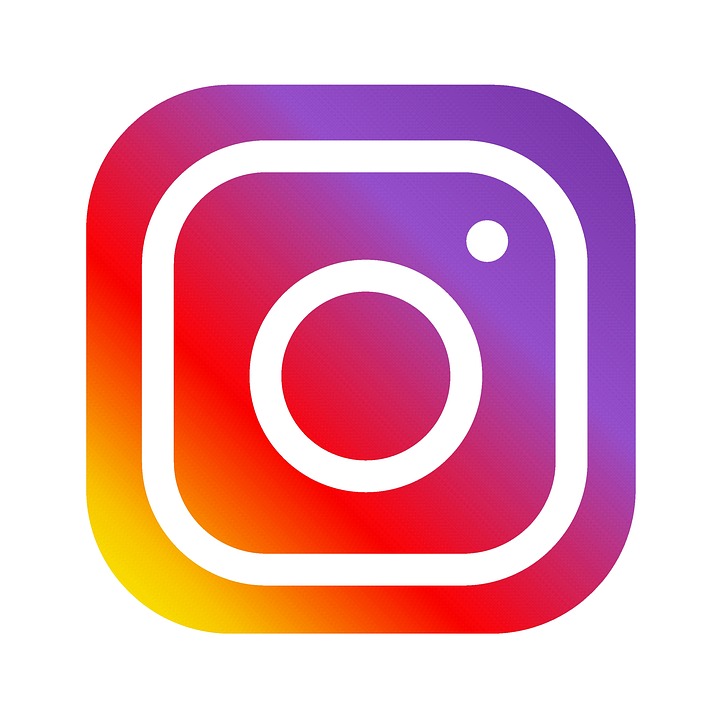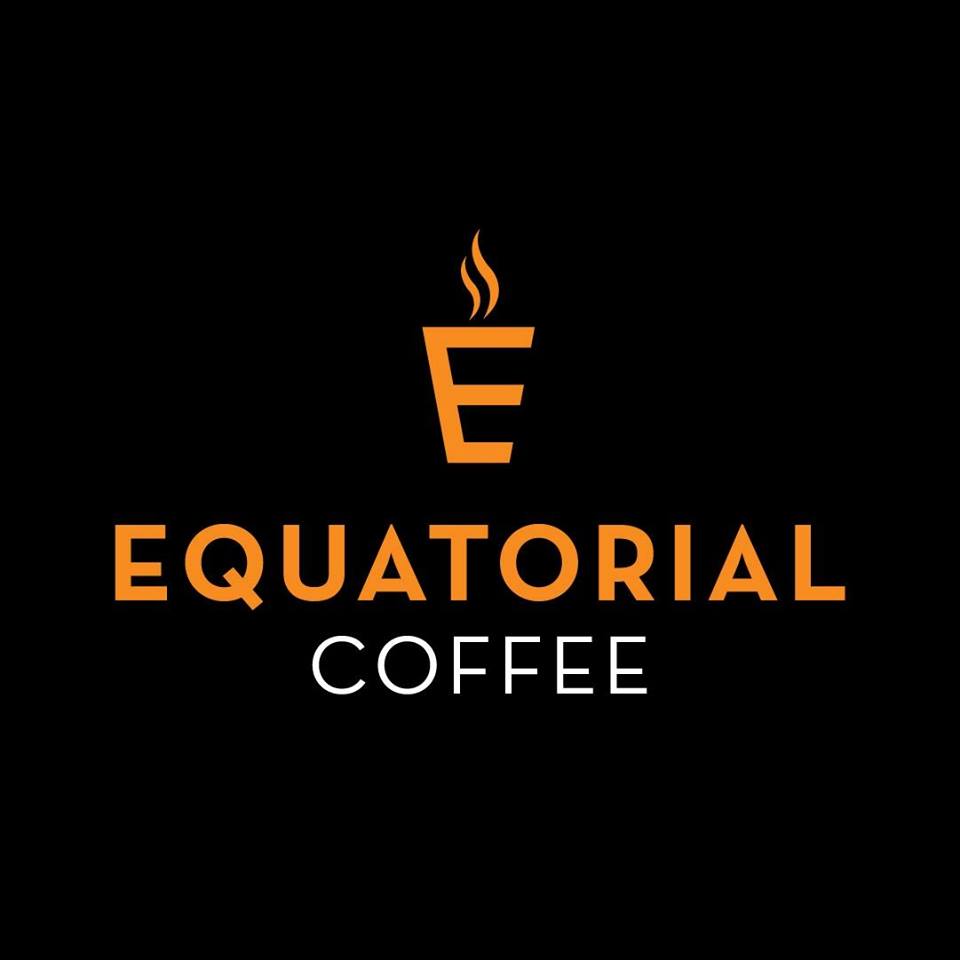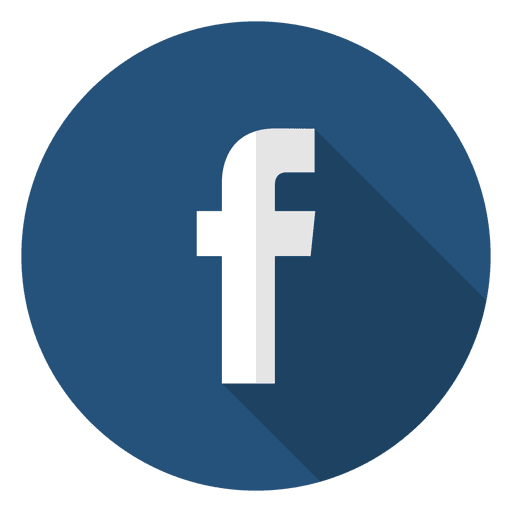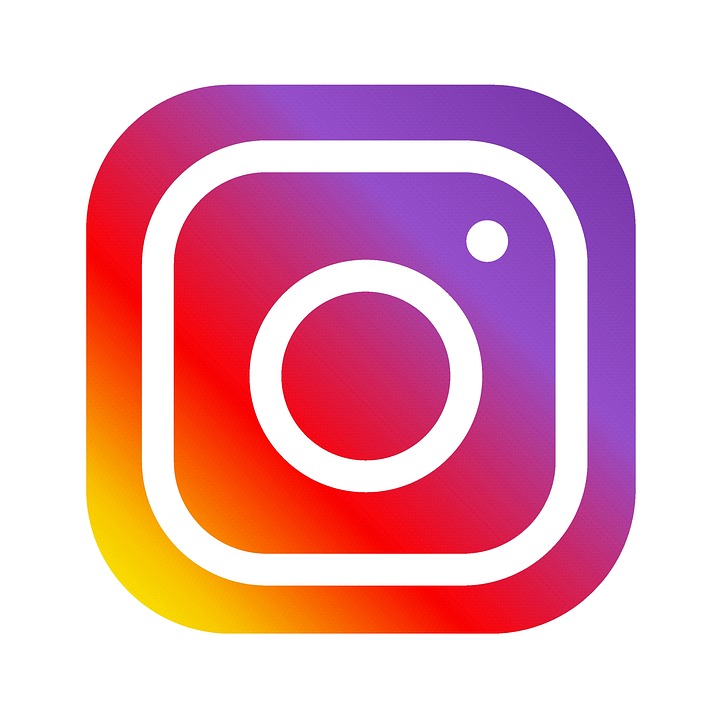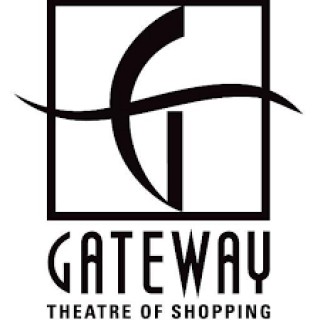 Address: 1 Palm Blvd, Umhlanga Ridge, Umhlanga, Durban, South Africa, 4319