VEUVE CLICQUOT CHAMPAGNE PAIRING LUNCH AT BIG EASY
---
This EatView Is On The Big Easy Champagne Pairing Lunch In Durban, South Africa
---
If you're a regular on my blog, you probably have already seen my review on Big Easy. This review however, is on Veuve Clicquot Champagne Pairing Lunch At Big Easy which is something new to their restaurant. This restaurant is situated in the lobby of The Hilton Hotel, Durban, South Africa.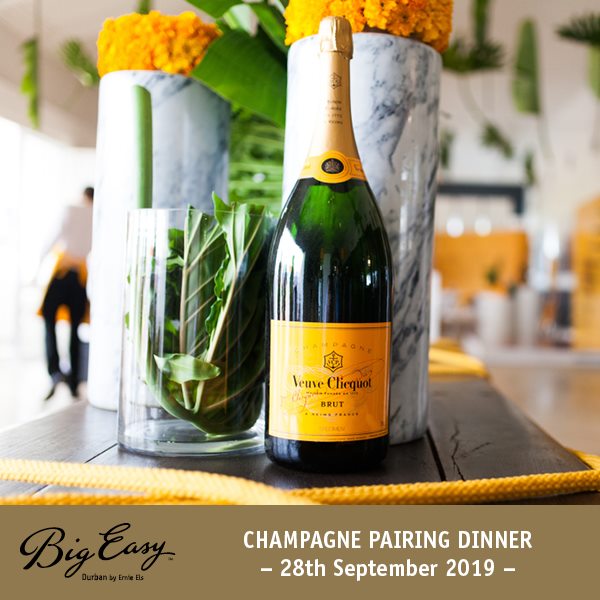 After visiting this restaurant a month ago, I was eager to be a part of this luncheon that Big Easy had offered. I know how good their food is & I'm always up for trying a whole new experience, especially if it involves my pallet being wowed with flavours.
Upon arrival, we were guided to the terrace outside. It was lunch time & the weather in Durban was perfect for some relaxation outdoors. The setup was absolutely gorgeous, with everything being emphasized on Veuve Clicquot.

The ambiance was breathtaking, so I took advantage of this Instagramable moment & snapped some selfies – who wouldn't right?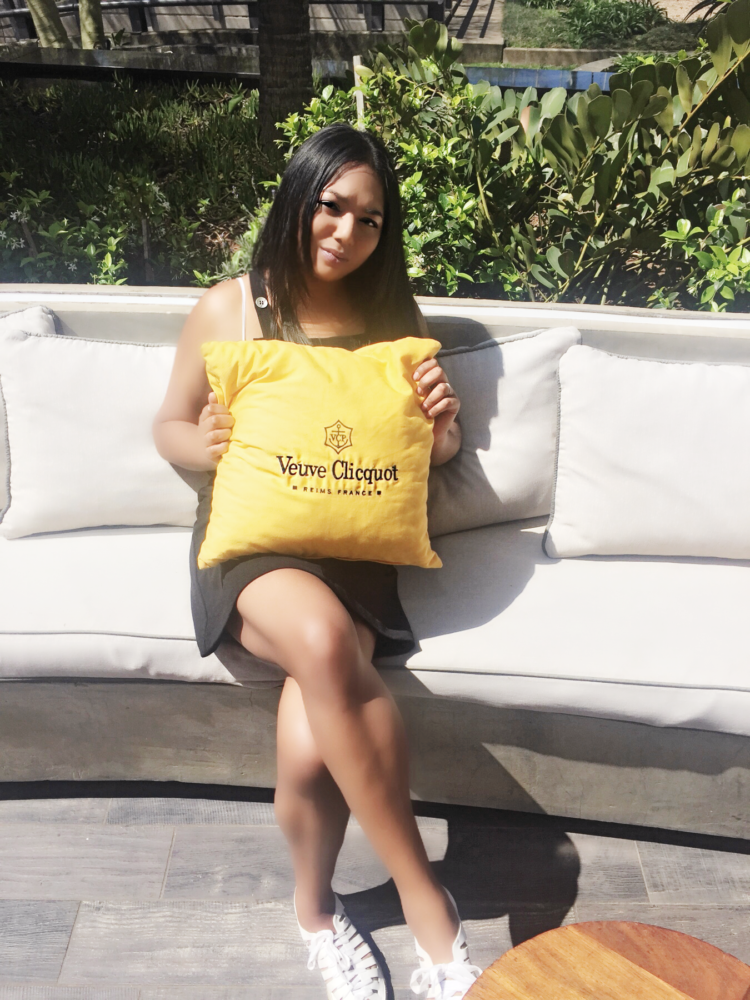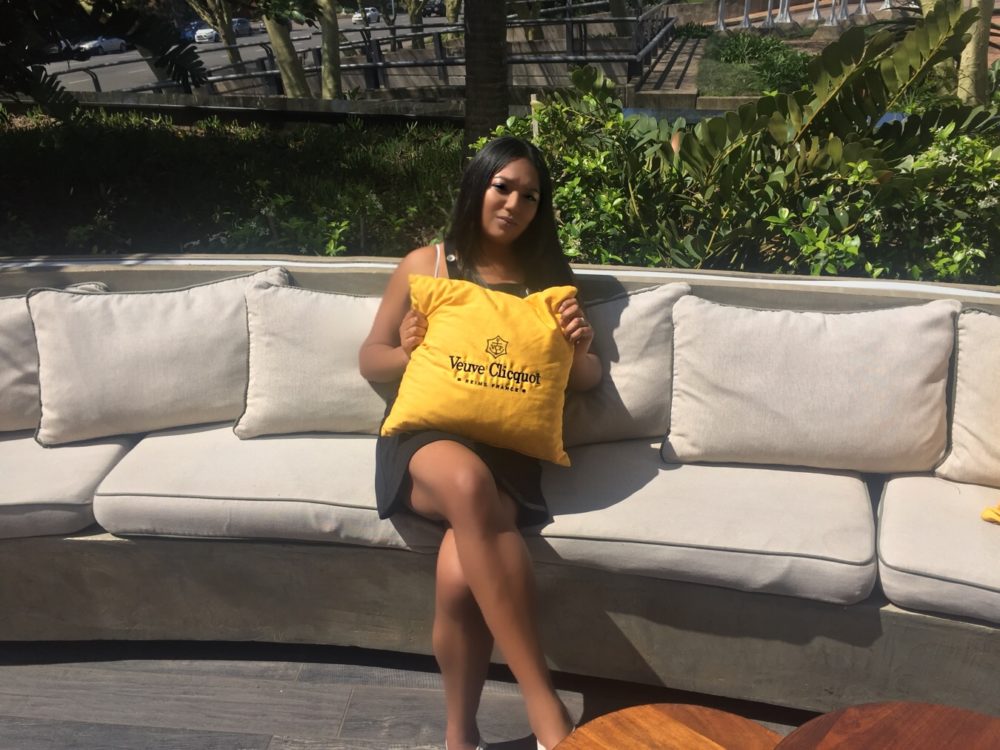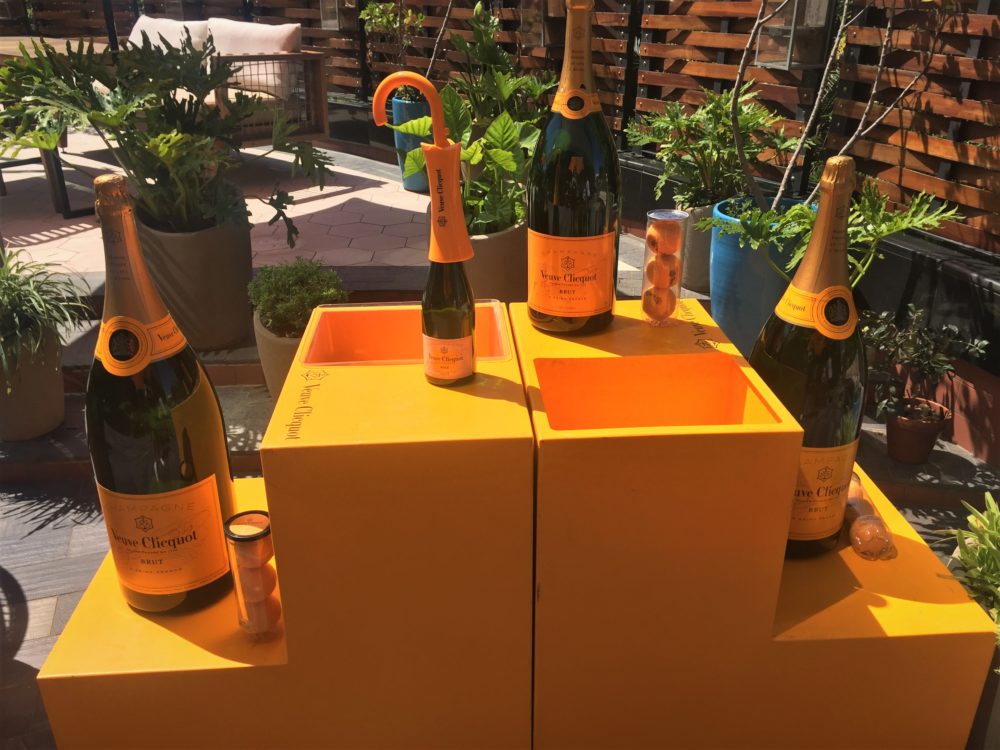 Big Easy even catered to having a backdrop for this awesome lunch. How cool is that? This restaurant really makes you feel like you're in luxury, it's priority to them that you feel important & for that reason alone, I always end up going back to them.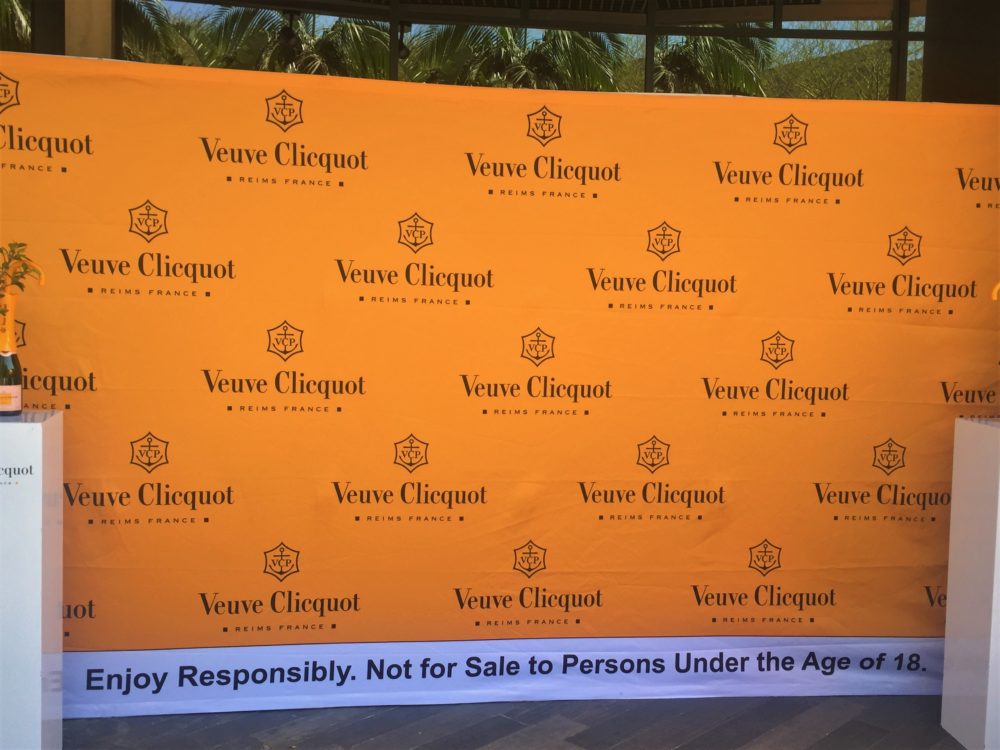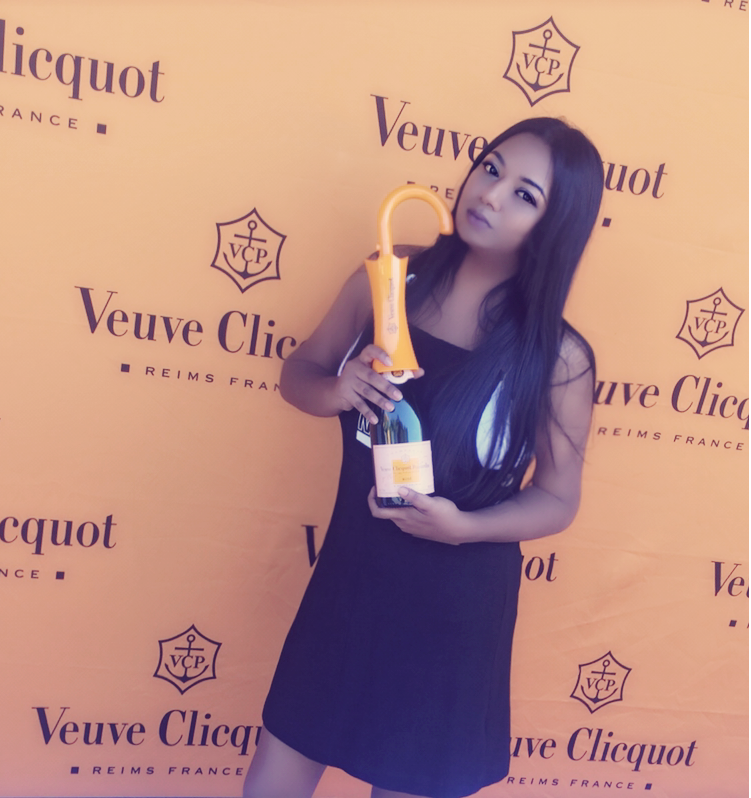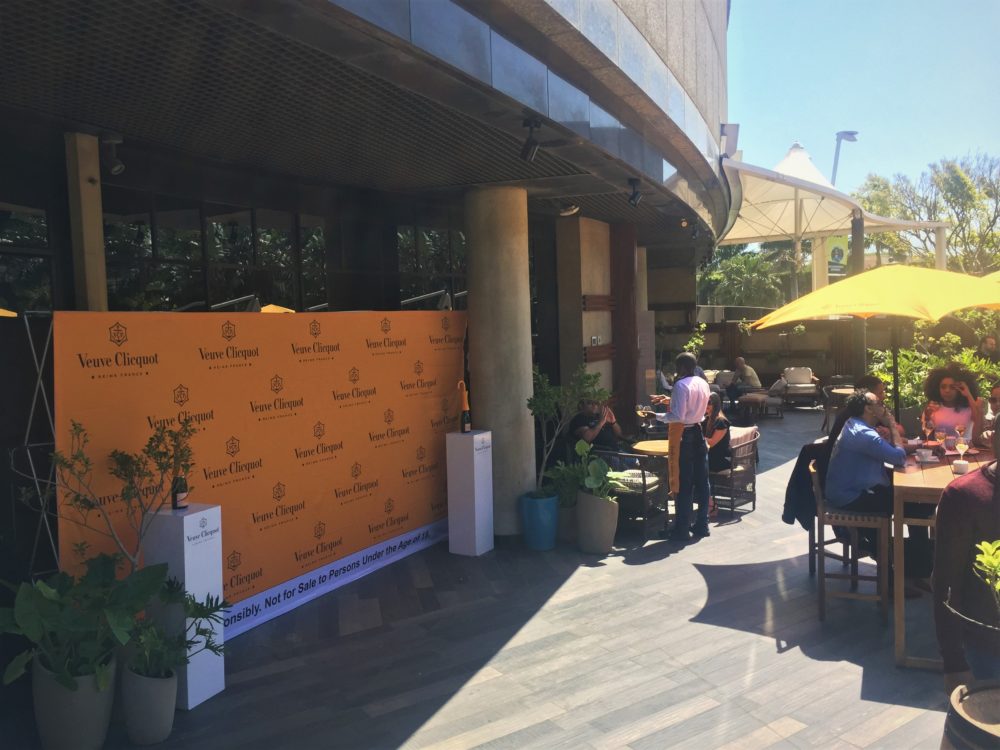 Whilst waiting for our tables to be organized, we were welcomed with a Veuve Rich Clicquot Rose Lime Cocktail.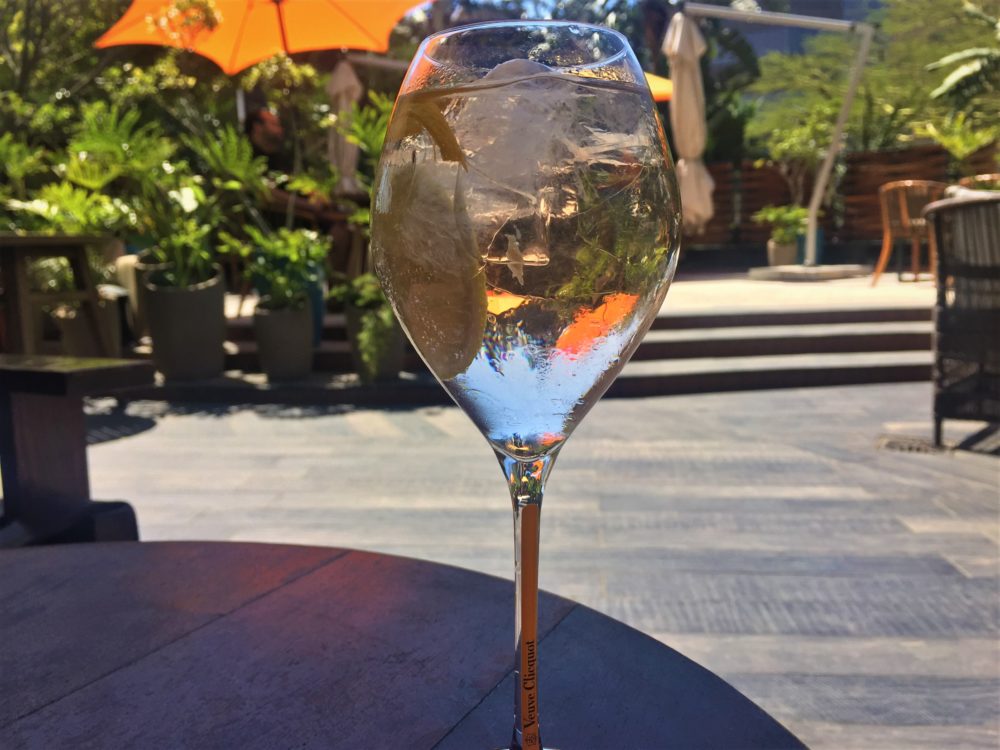 The manager, Scott, advised that this drink was the first to be created when mixology began. Pretty cool & such a delicious drink. It wasn't strong but the citrus flavour really stood out. Definitely perfect as a welcome drink, it got me hyped up to know how good of a lunch was coming up.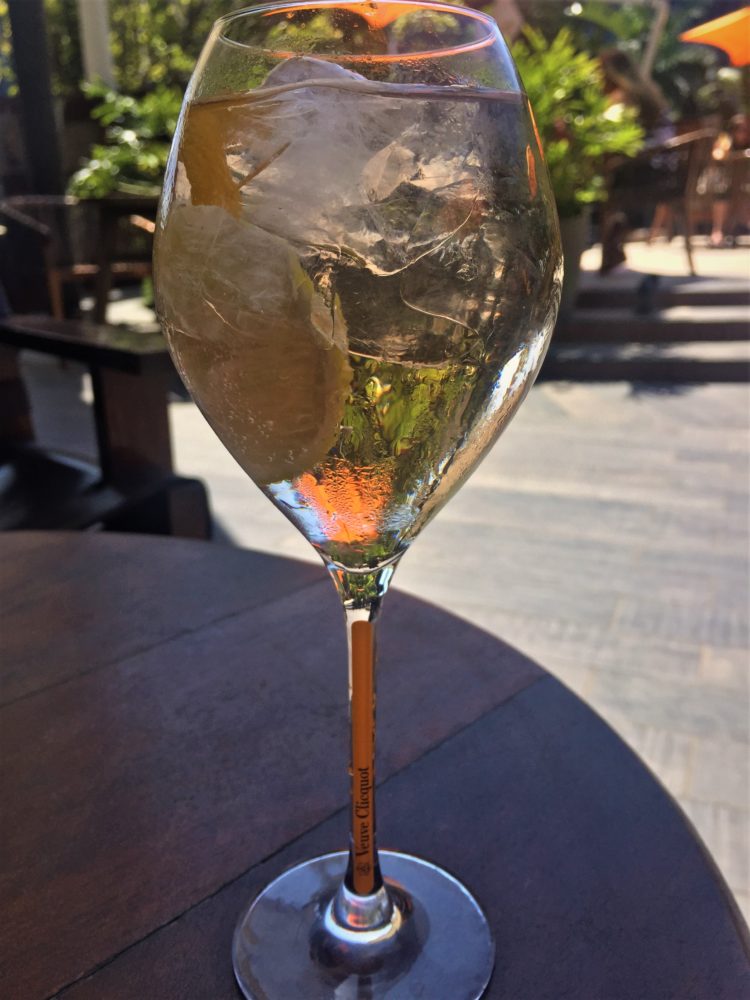 Next, we got settled in for lunch. At this point, I was already drooling by the aroma of the foods that were being prepared.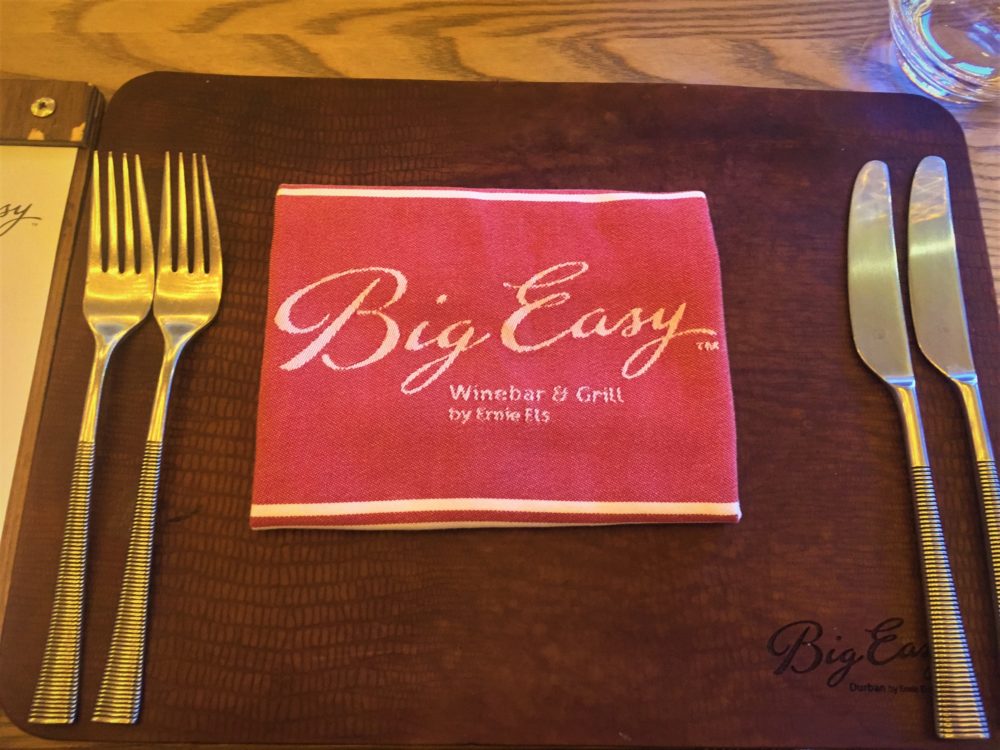 On our tables were the menu for the Veuve Clicquot Champagne Pairing Lunch which made it easier to know what to expect.
To start off, we were served with the Tomato Marshmallow which consisted of Parmesan crisps, herb & sun dried tomato salad with a balsamic glaze. This was definitely new to me as well as my pallet. It literally felt as if I was eating a marshmallow. It wasn't sweet of any sort but rather a hint of spiciness & melt in your mouth goodness.

Next on the menu was the Seared Trout which consisted of beetroot maize rice (mielie rice), brussel sprouts & shaved fennel salad & a shallot & dill emulsion. This meal was on another level – I mean beetroot maize rice! It was oh so delicious. The triut was full of flavour & to be honest, I wanted more of it. As for the shallot & dill emulsion, all I can say is yum! These flavours went so well together, definitely hope that the Big Easy considers putting this dish on their regular menu.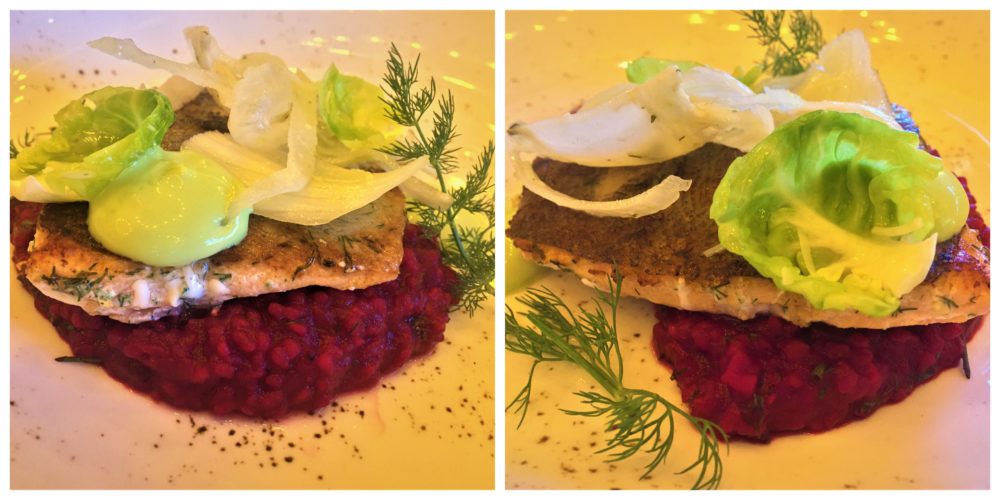 This Seared Trout was paired with the Veuve Rich Clicquot Rose Ginger Cocktail. Now this drink was super divine. I think it was my absolute favourite of all. The sweetness paired so well with the trout, that it had me speechless.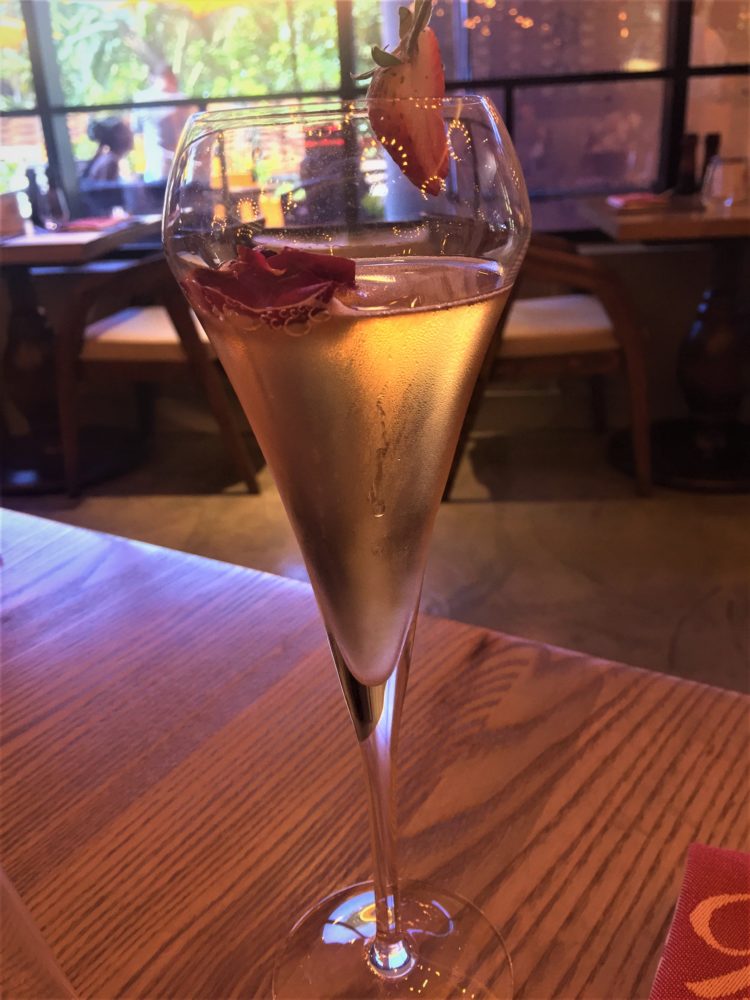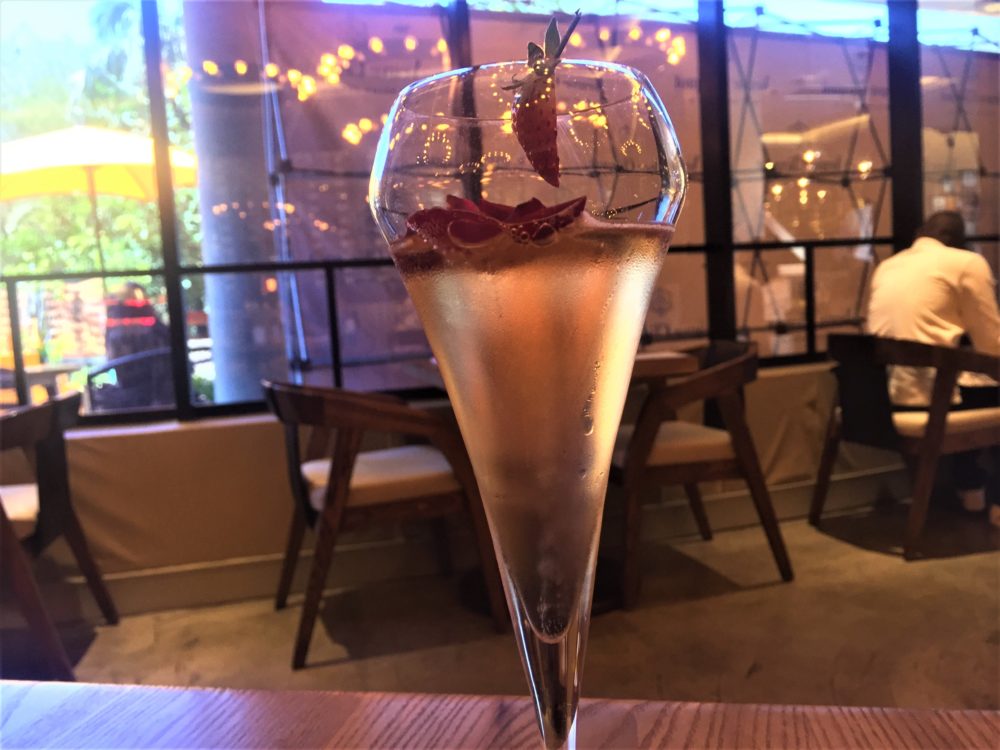 The third dish of this luncheon was their Venison Loin which was carrot & cumin puree, flambeed orange segments, cauliflower florets & berry jus. The carrot & cumin puree was absolutely delicious & was so good with the venison. The venison is prepared medium-rare so if you ain't a lover of that preparation, simply ask the chef to have it done the way you prefer it. I personally enjoy my meat medium-rare so this meal left me in awe. The flambeed orange segments is a burst of citrus in your mouth which I loved.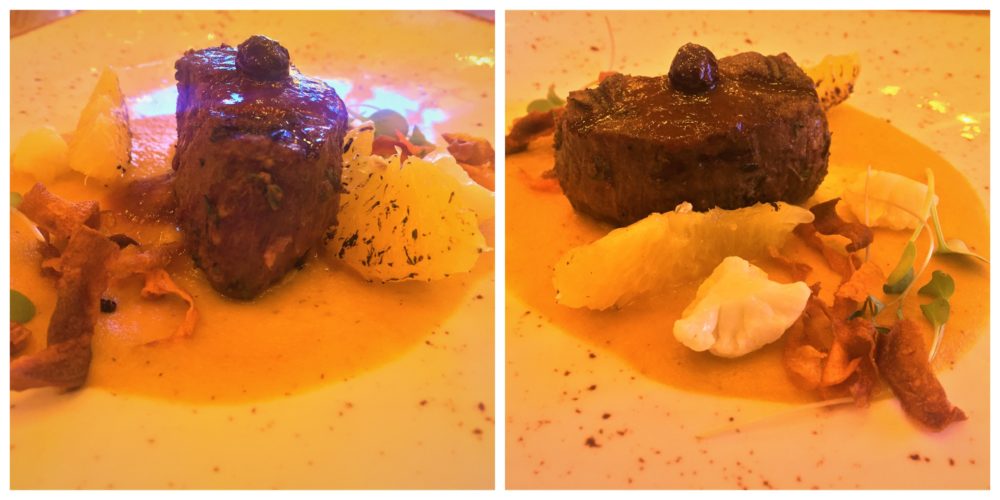 Paired with this dish, was the Veuve Clicquot Yellow Label. This champagne was a bit stronger than the previous one & was not at all on the sweet side. It did however blend really nicely with the venison. Thoroughly enjoyed this pairing.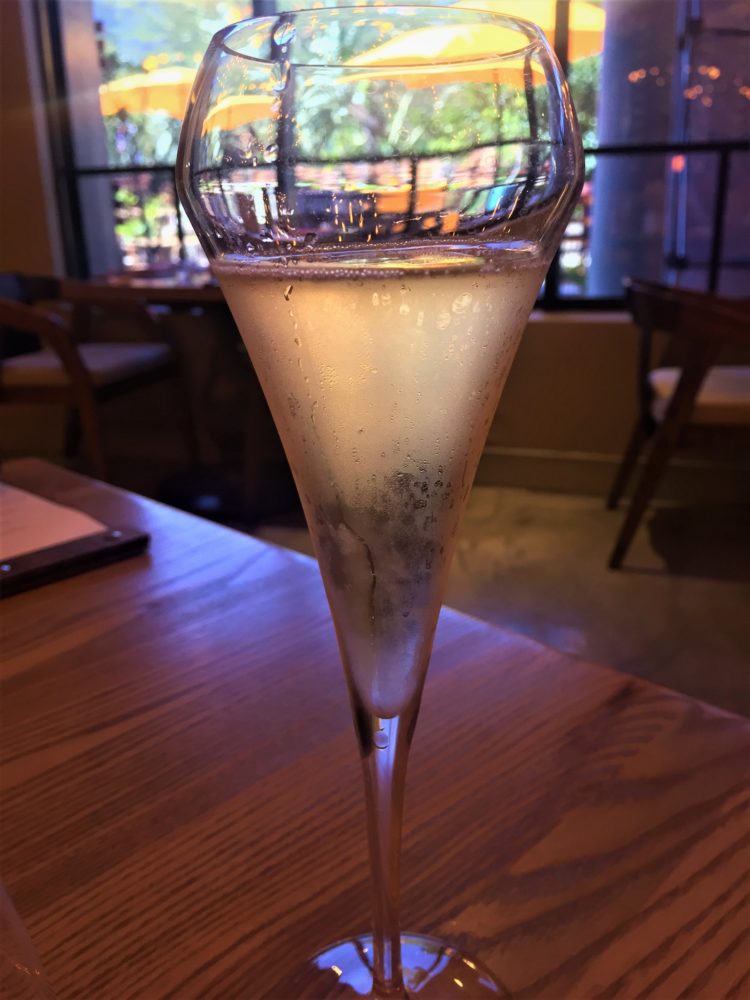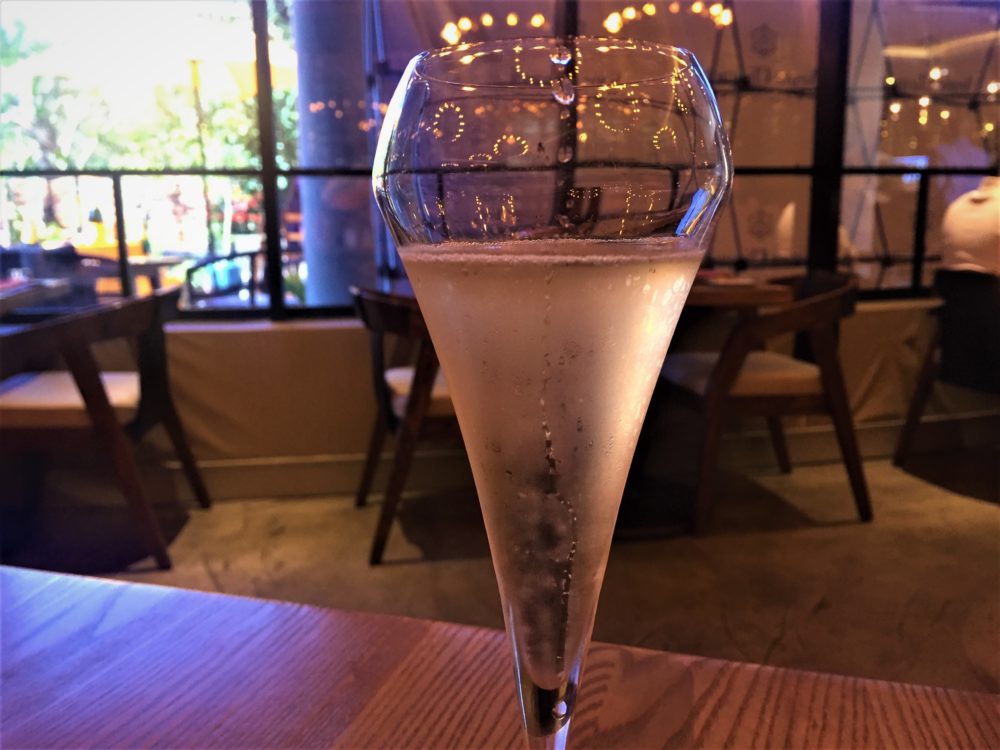 The fourth & final course was my favourite – "dessert". It was the White Chocolate Mousse which had lemon curd, chocolate soil, elderflower syrup & blueberry coulis. I'm frankly not a white chocolate lover & when I saw this on the menu, I was not at all excited about it but when it arrived & I had a taste, there was all kinds of happy escaping my body. My pallet sure enjoyed it. The mousse was shaped in squares & looked similar to marshmallows – how cute! It was also really airy & was the perfect ending to this Veuve Clicquot Luncheon.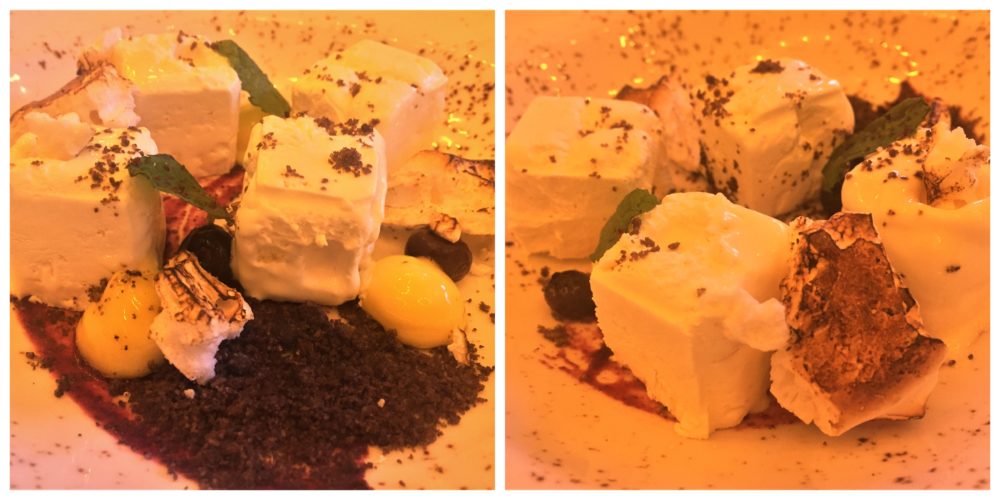 Paired with dessert was the Veuve Clicquot Rose. This was the strongest drink of all. If you're an occasional drinker as I am then I doubt you will enjoy this last champagne. It is good, don't get me wrong but it was really strong for me & I unfortunately could not bring myself to finishing it. But each one to their own right? The cotton candy placed over it was really yum. After devouring my dessert, I had a bit of the champagne & ended this whole lunch with the sweet candy floss.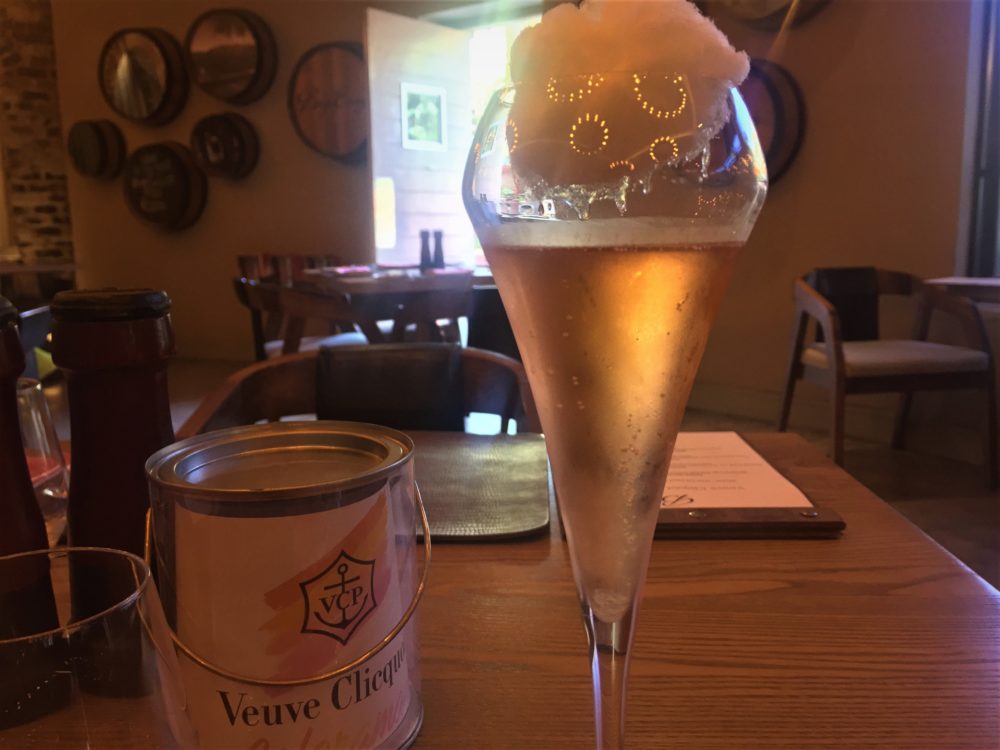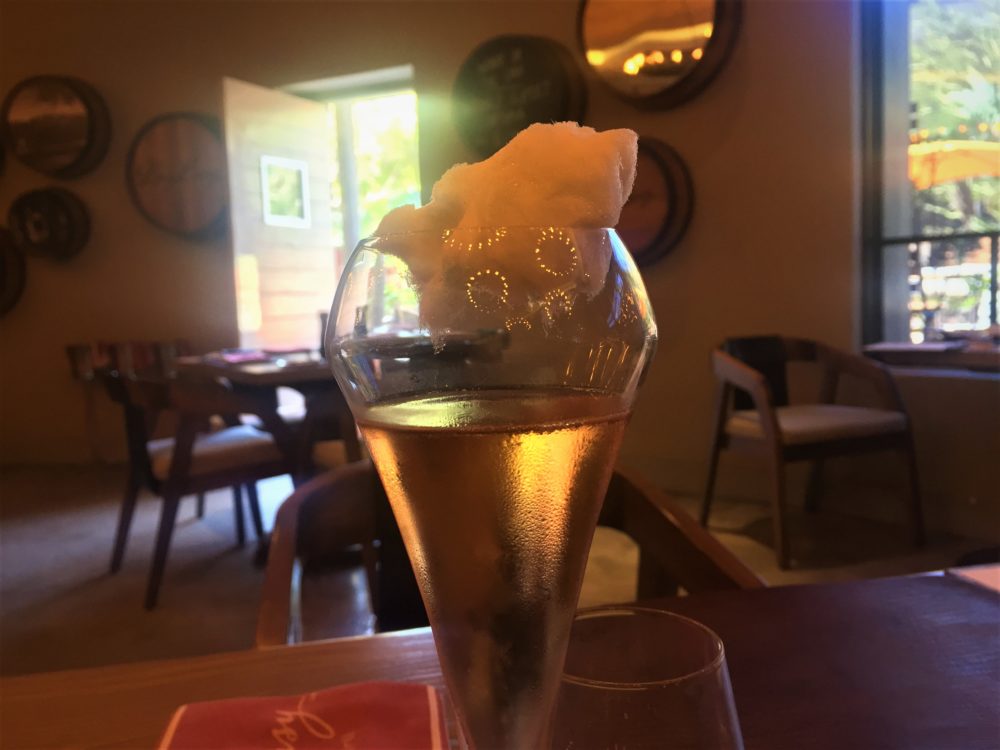 If you love your champagne or simply just need a break out with friends or a romantic lunch with you other half then this Veuve Clicquot Champagne Pairing Lunch At Big Easy is a must try.
Overall, I really had a great time. The service is always on par & the food is always something to look forward to.
This Veuve Clicquot Champagne Pairing Lunch is only R425 per person.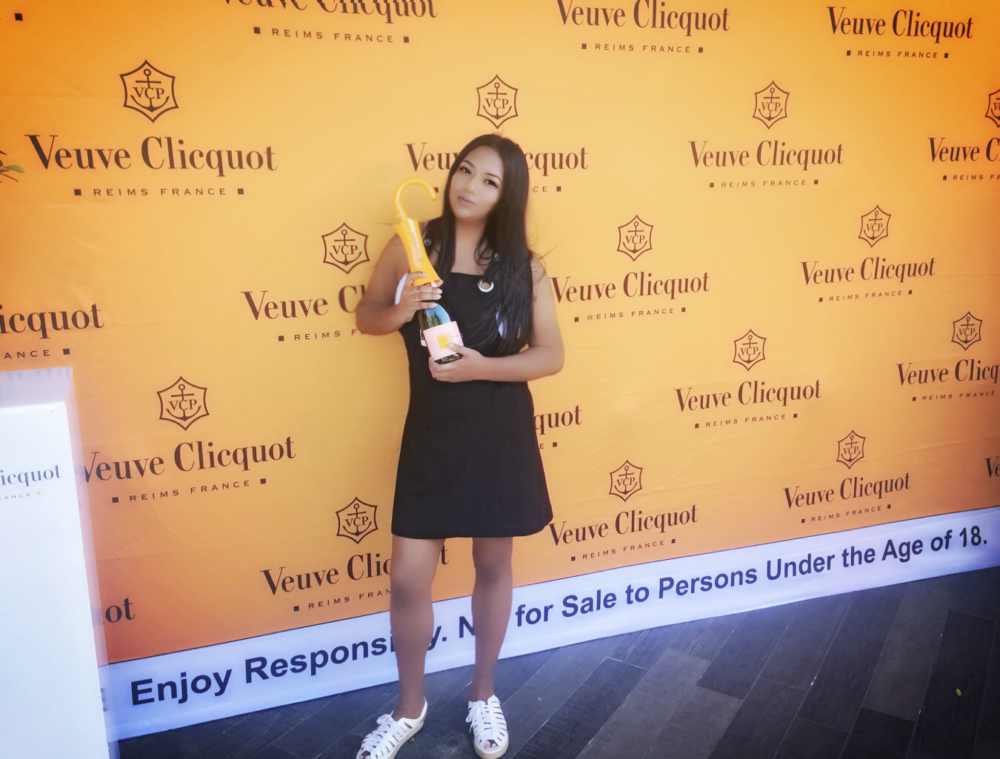 To stay updated with Big Easy & their events, follow them on Instagram &/or like their Facebook Page.
Opening Hours & Details The Big Easy Restaurant:
Address: Hilton Durban, 12 – 14 Walnut Road, Durban, KwaZulu-Natal