THE BIG EASY
---
This EatView Is On The Big Easy In Durban, South Africa
---
Every little thing at The Big Easy screams extravagance from their venue to their meals. This restaurant is situated in the lobby of The Hilton Hotel, Durban, South Africa.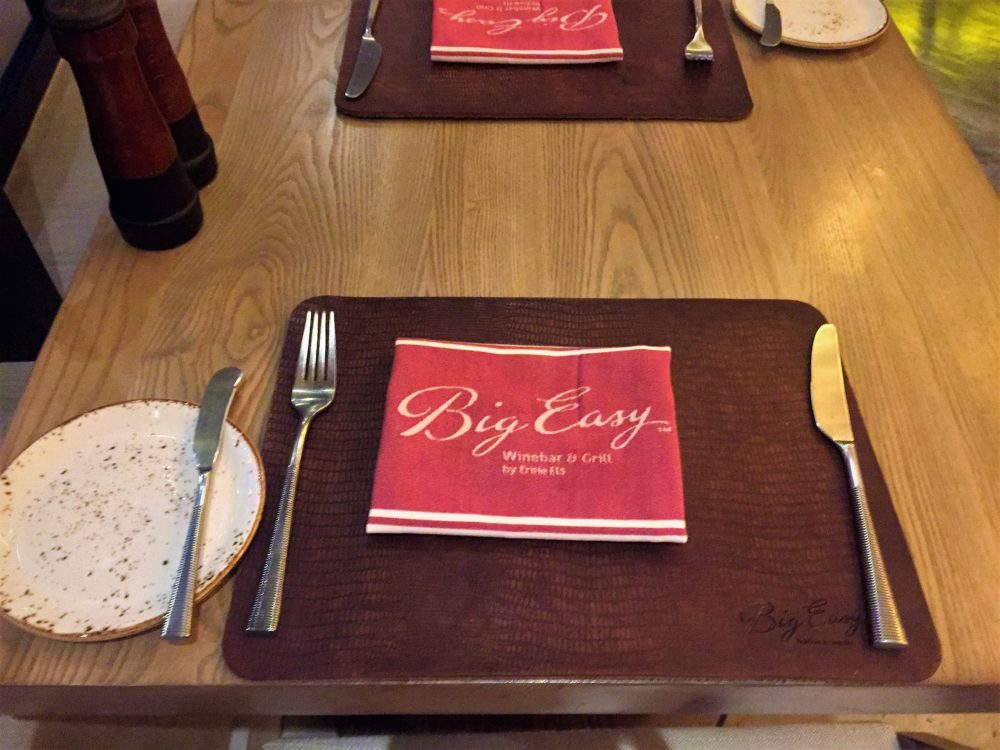 We visited the eatery on a Saturday night to take advantage of their dinner menu. As you enter this restaurant, the warm lights make you feel so welcomed. The Big Easy has such a relaxed vibe that I was super excited to see what this restaurant had to offer.

The Big Easy dinner menu begins at 6 pm & I'm usually always late wherever I go, but my tummy made me arrive a tad bit early to this restaurant. The kind lady at the reception desk informed us about the dinner times & guided us to the bar area which was lavishly stocked with exquisite alcohol bottles. She then notified us that we could order some drinks whilst we waited. I kid you not, although the bar was buzzing with people all around the counters, the bar tender actually noticed us come through & quickly helped us with our order. This to me was already an impressive service. We placed our drink orders & in the next second, the waiter directed us to our table.
Before I tell you about the scrumptious meals, the setup was completely wonderful, the sofas & seats looked opulently comfortable. The Big Easy is all about their space which I absolutely love. Although you are seated in a restaurant with other people surrounding you, your seat makes you feel like you're the only one at The Big Easy! I love how spacious & comfortable this restaurant is.
Their wall art is also super fun & mesmerizing to look at.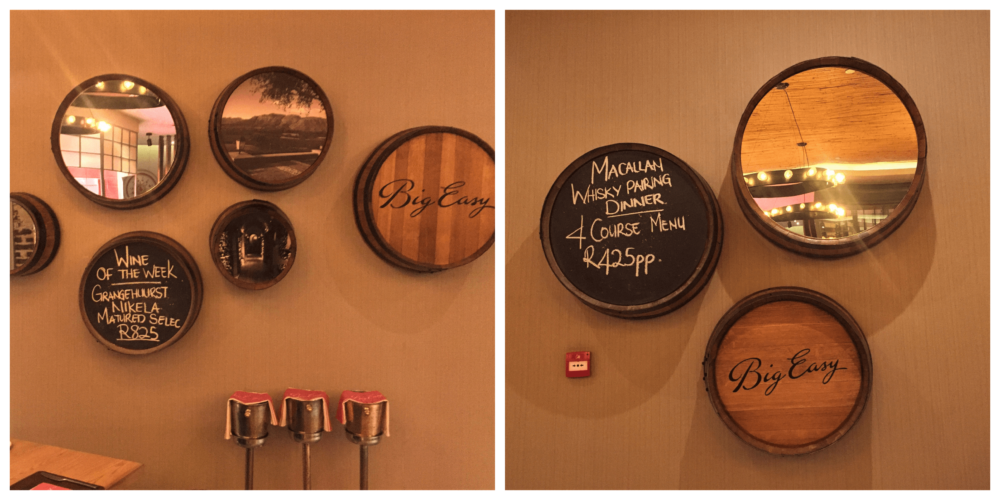 Whilst being seated, the waiter brought hubby & I our drinks ordered from the bar. I was not in the mood for anything too potent so I told the bartender to whip me up a cocktail. To my surprise, this cocktail left me speechless. It is called "The Heart" & is filled with gin, slices of grapefruit & orange, & trust me when I tell you I could not remember the rest because I was so engrossed in the aesthetics of this drink. As beautiful as this drink looked, it was really divine, with bursts of citrus flavours hitting your taste buds, however it was a bit too strong for me but that's just because I only consume alcohol occasionally. If you're a gin lover then definitely give this drink a try! It's so worth it.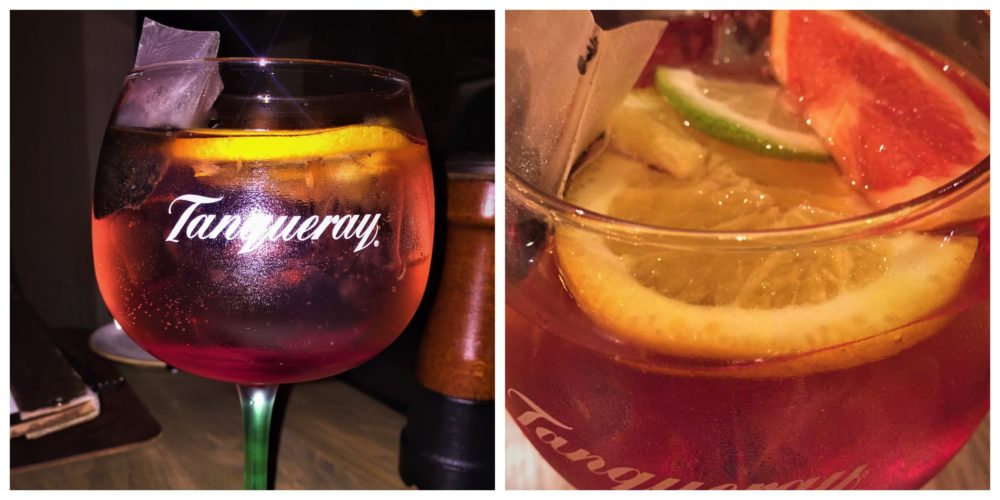 As a complimentary appetizer, we were offered a steaming hot, fresh out the oven corn bread with a chilli butter sauce. It was absolutely delicious with bits of corn held snug in between the fluffy bread. The chilli butter sauce was rich with a bit of a spicy kick. This appetizer was just perfect to get our pallets ready for what was coming next.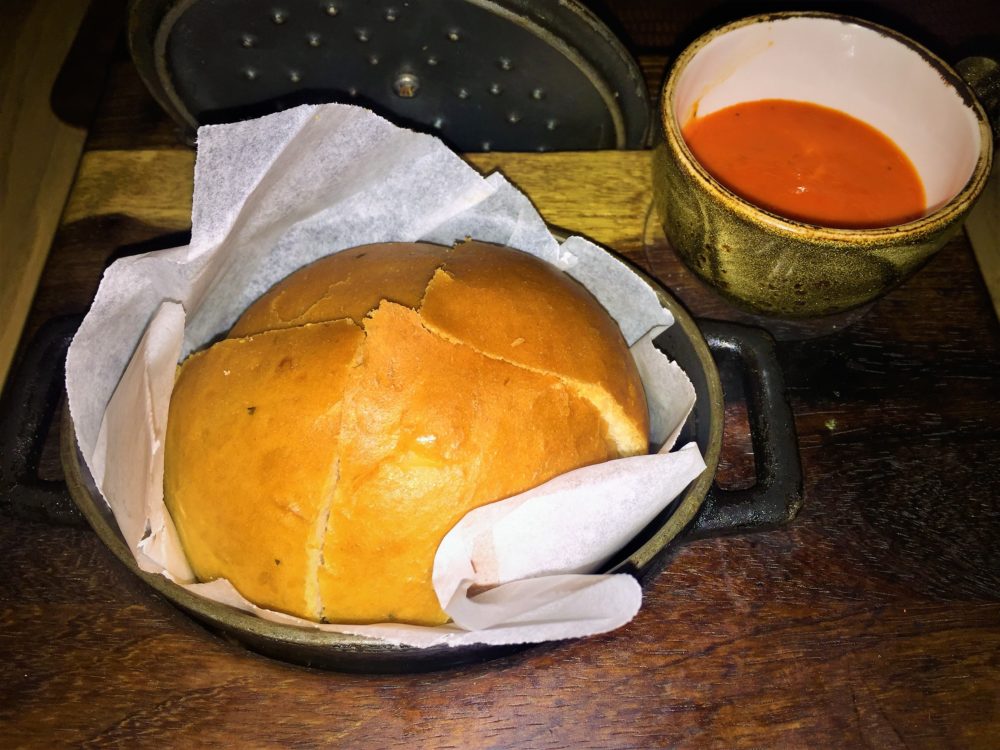 For starters, hubby chose the "Lamb Three Ways" which consisted of masala spiced lamb boerie with tomato relish, Lamb shoulder fritters with apricot chutney & a Lamb burger with cumin raita. Yes, I did give it a try & it was scrumptious. The taste of the lamb was fresh & the combinations to which it was in, was really something else.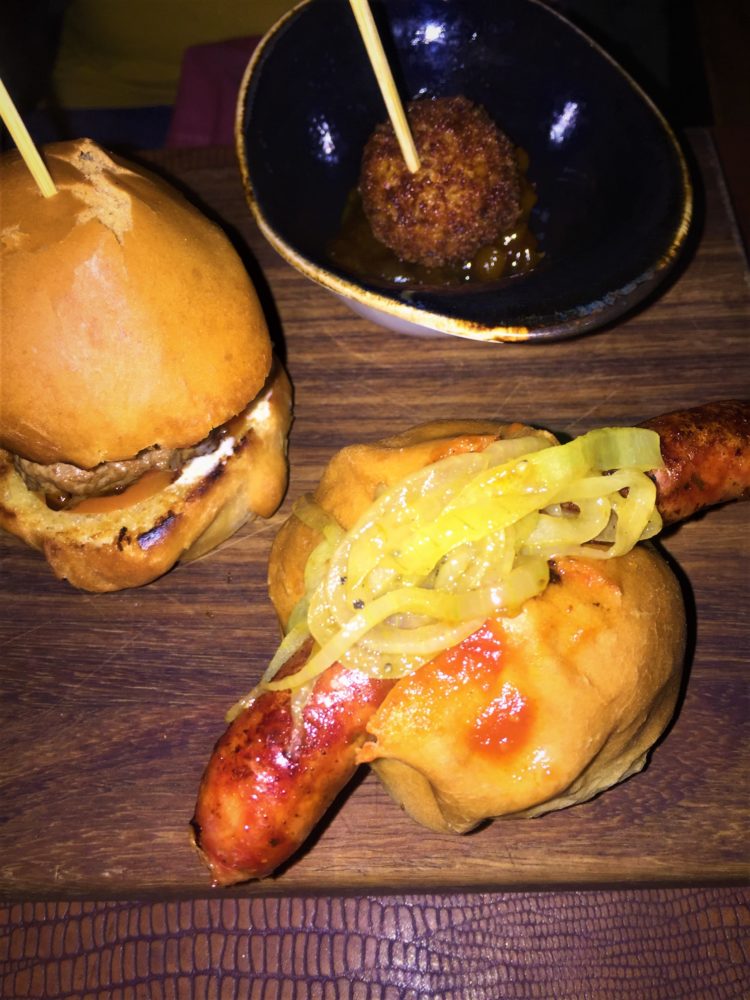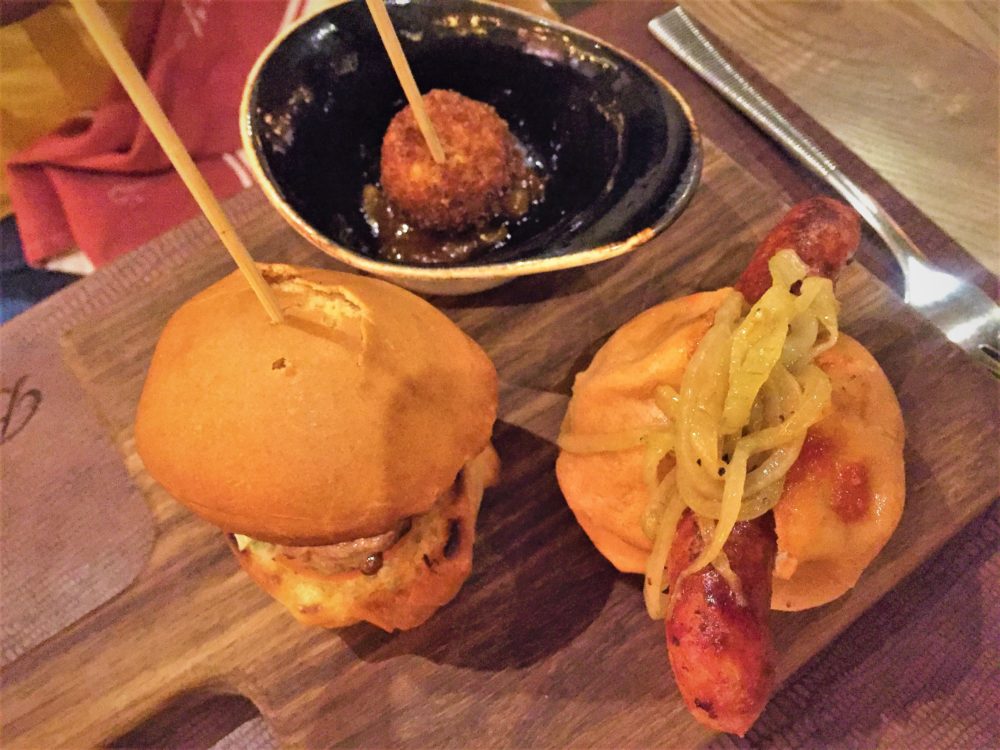 I, on the other hand opted for the "Big Easy Spice Rubbed Lamb Ribs". I ain't even a ribs lover but boy oh boy did this starter make me fall in love with them. If you want the best ribs in town, please try these bad boys out! I can 100% guarantee that The Big Easy has the best ribs. It was just a starter but it was darn terrific. The meat literally fell off the bone & the taste is warm, inviting & really juicy. I am definitely heading back soon for more of those ribs.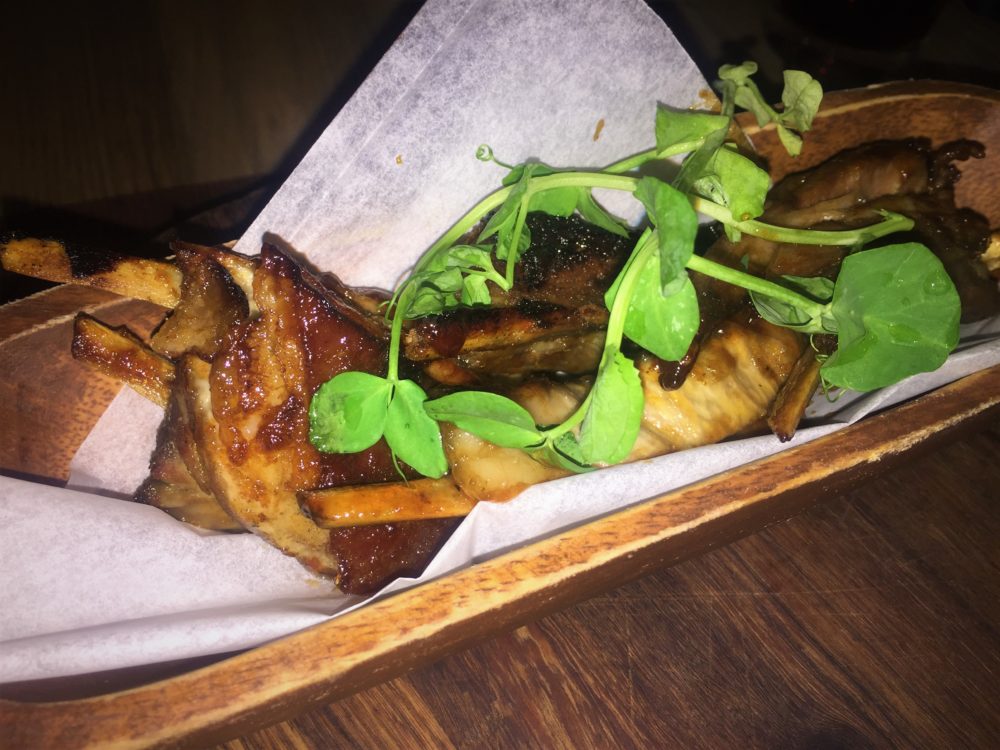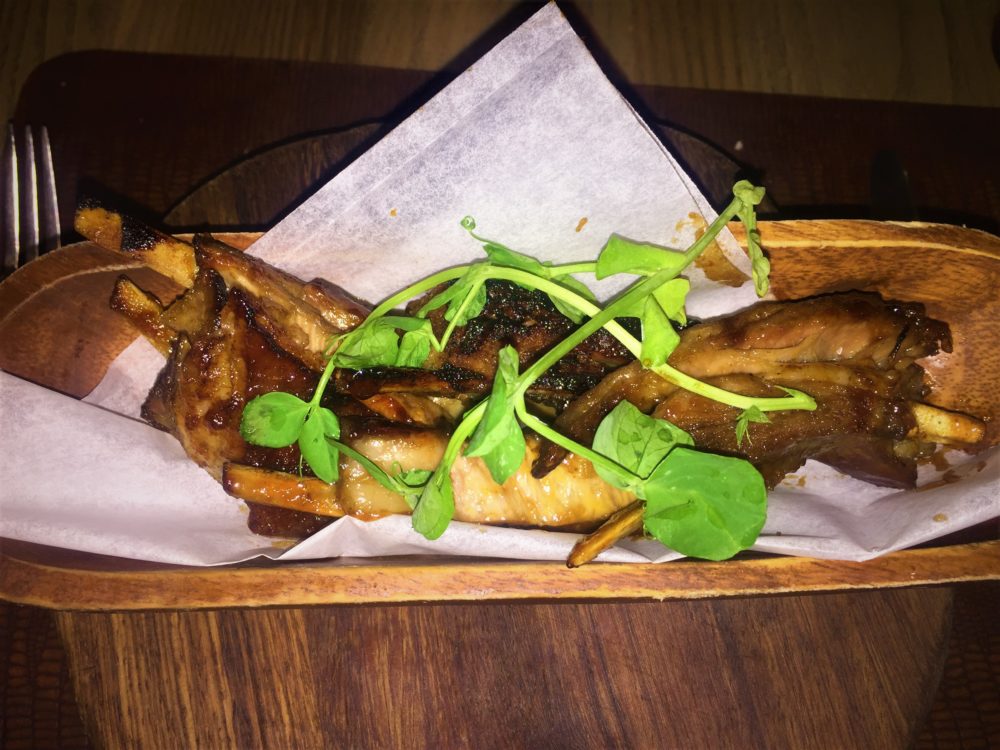 Overall, our starters were really divine so if you're ever visiting this restaurant, be sure to give their starters a try.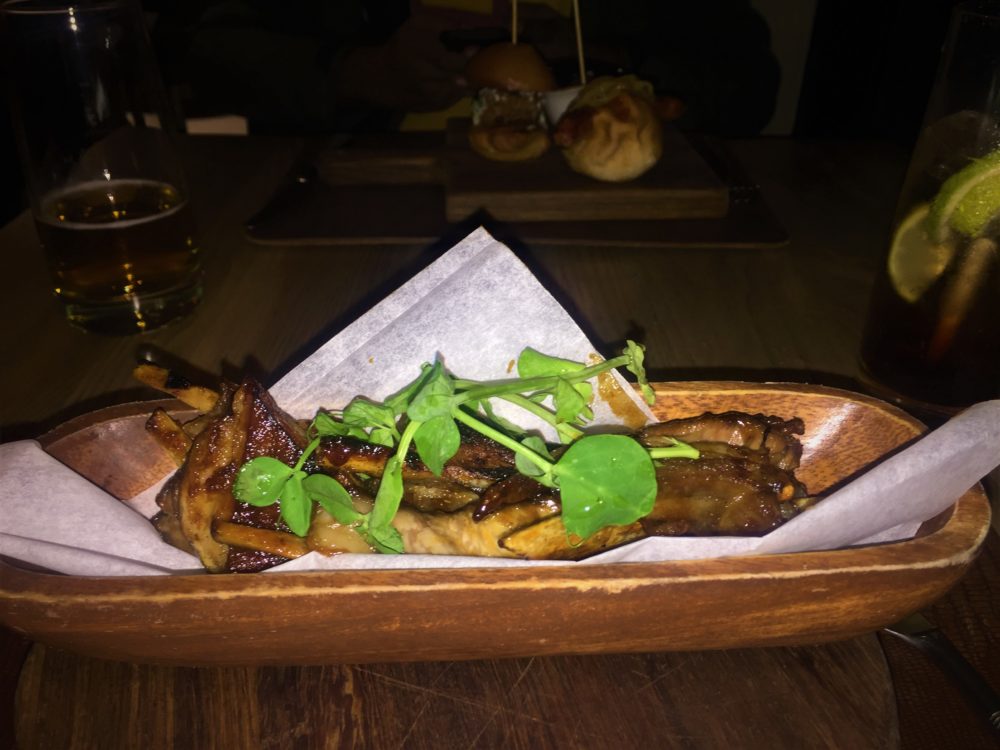 Hubby & I took a walk out onto their terrace after the starters. We were so full that we needed some air to get us prepped for the mains. The terrace is gorgeous with warm lights once again & a stunning place to chill & hangout with friends or family. Most restaurants don't cater for seating outdoors, but The Big Easy does!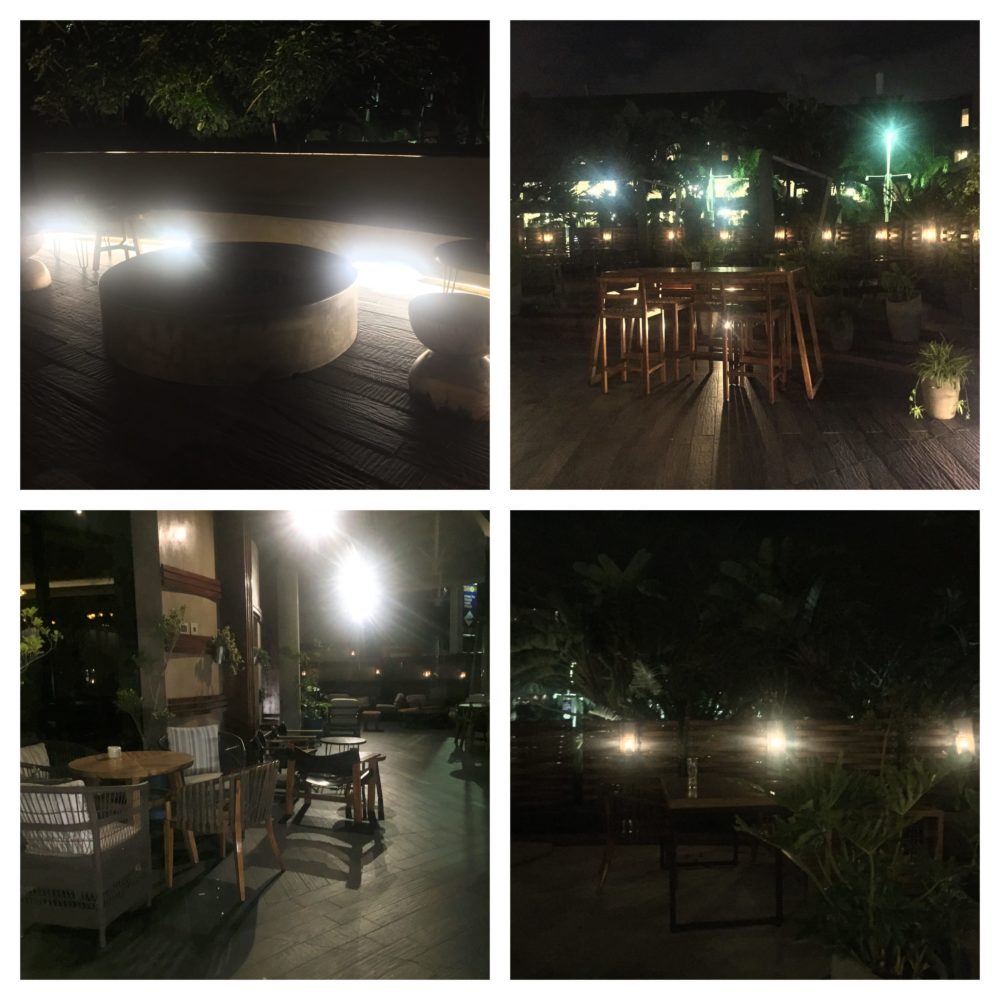 After starters, I topped up with some lemonade & cola tonic as a wash down of those amazing appetizers.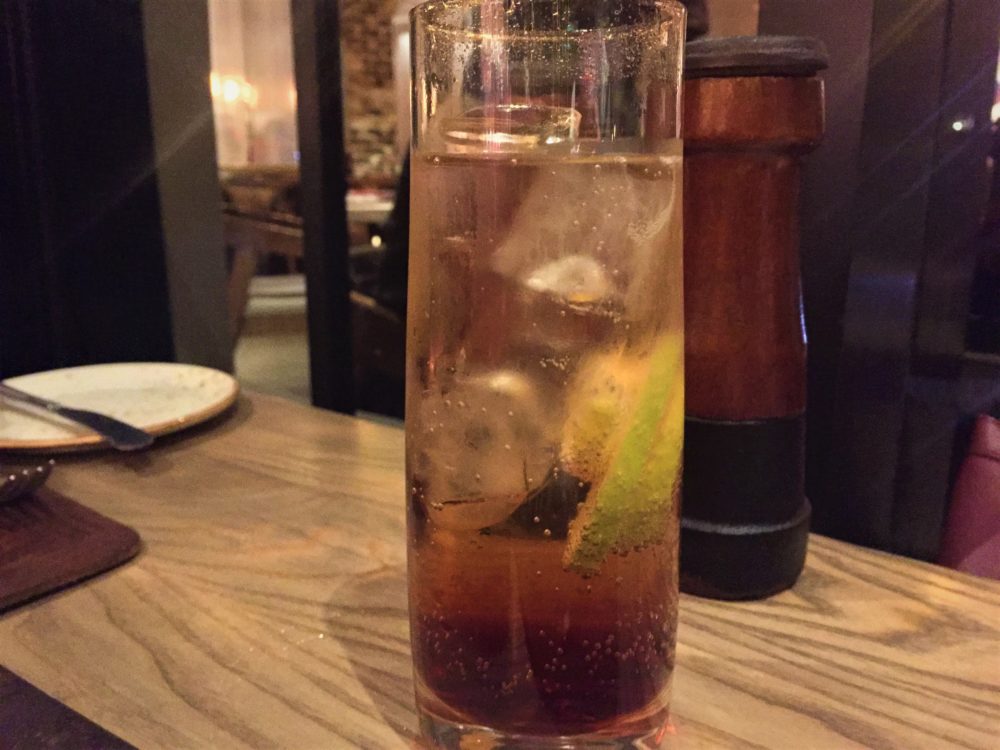 The Big Easy Menu has a variety of meals to choose from. i honestly did not know what to have as my mains.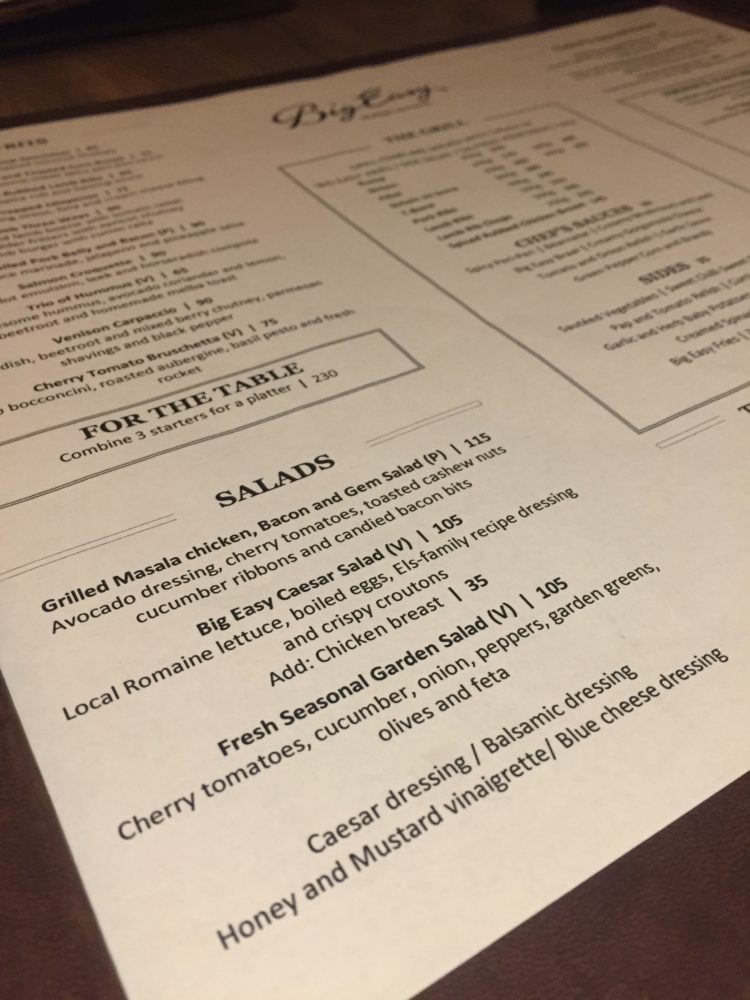 Eventually, hubby chose the "Steak & Prawns" which was a 200 gram fillet, prawns, sautéed baby potato, mussel &
chorizo sauce & roasted baby gems. Doesn't that just sound mouth watering? It definitely looked good!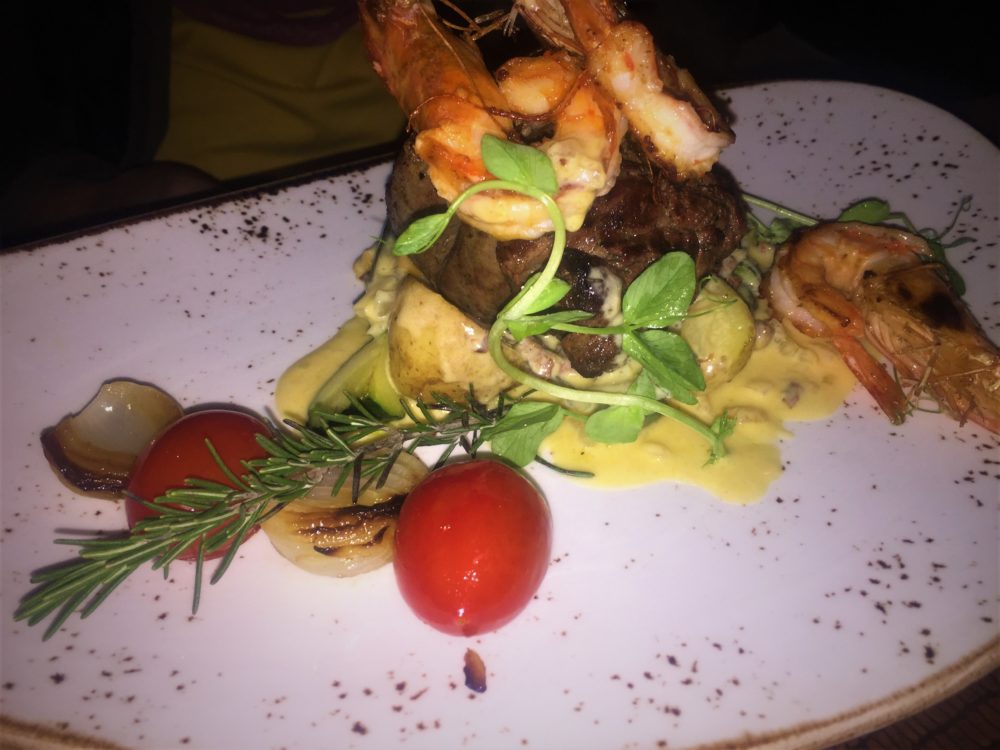 I thought, heck, let me try out their steak as well…so I opted for the "Ernie's Steak & Livers" which was a 300 gram beef fillet, chicken livers with a red wine reduction, sautéed spinach & roasted root vegetables. Gosh, I am speechless. This meal was everything!!! From the presentation to the flavour – 100% on point! The steak is absolutely succulent with enormous amounts of flavour which doesn't overpower the steak at all. The veggies were cooked perfectly.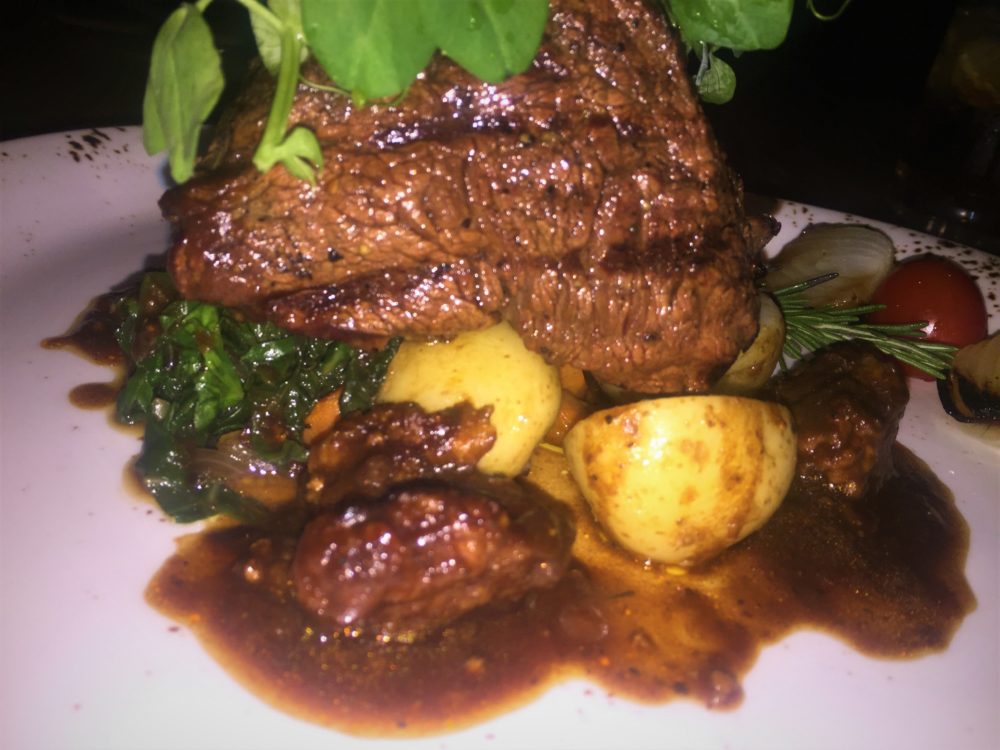 Our mains were magnificent that it will be all that we talk about until our next visit there!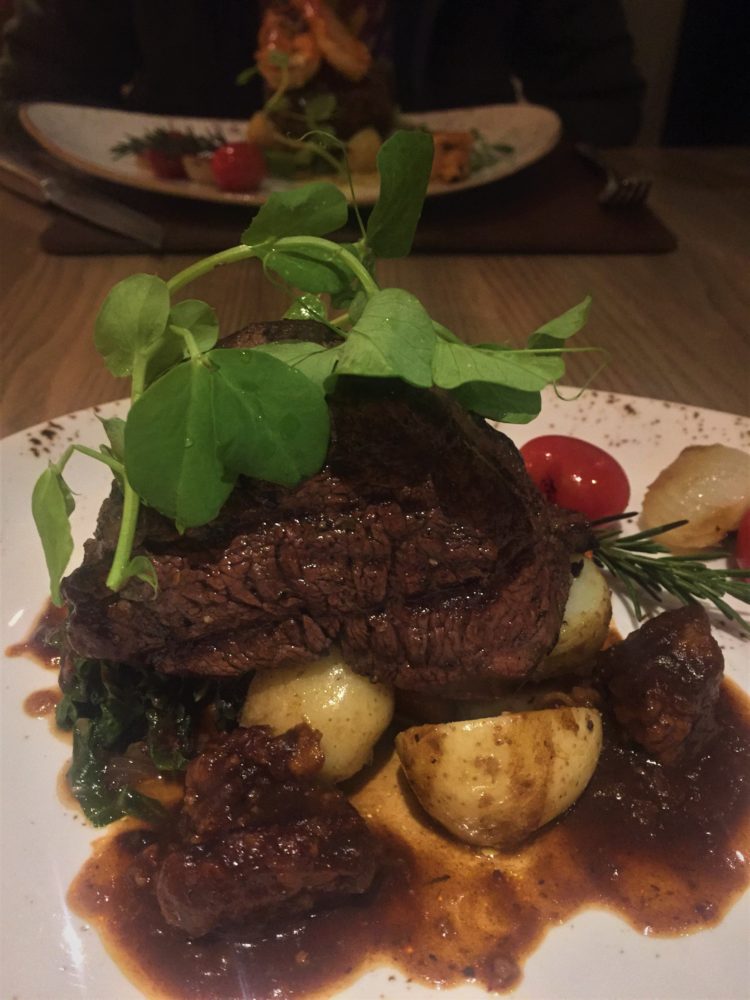 After the mains, we had a look at their dessert menu. There isn't a wide variety but each dessert is phenomenal. I think quality over quantity, right?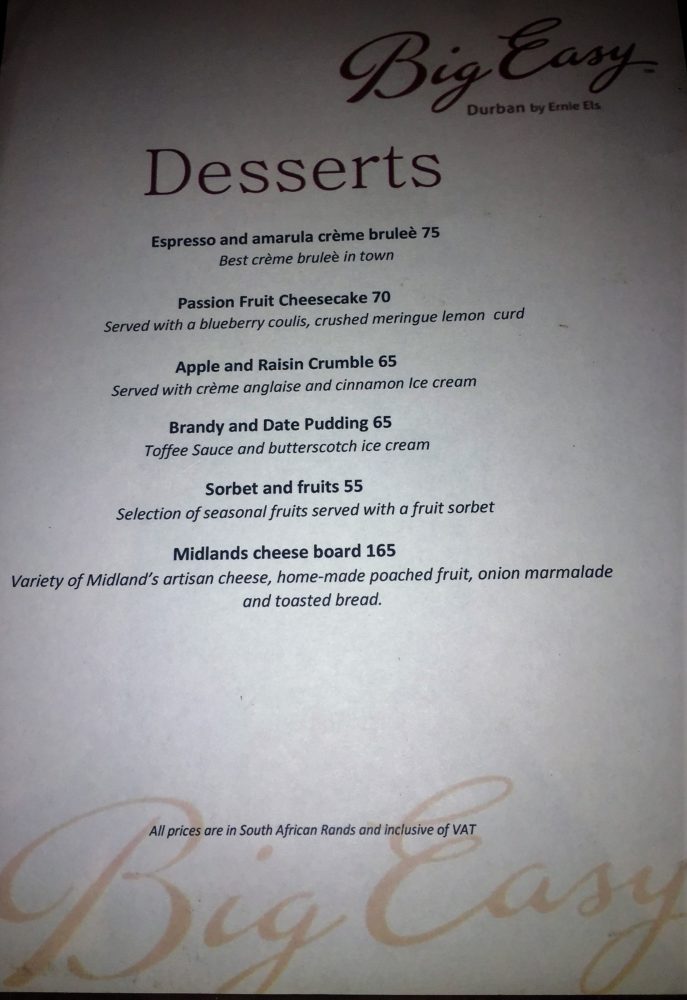 Hubby chose the "Apple & Raisin Crumble" which was served with crème anglaise & cinnamon Ice cream. Super fresh, super different & super divine!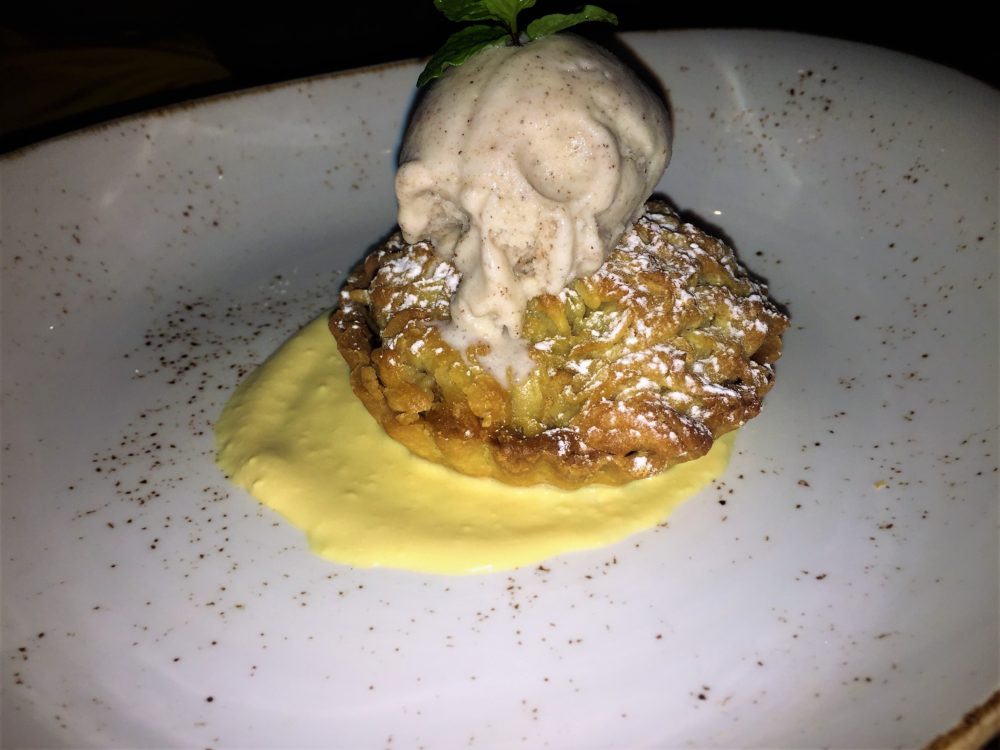 I had the "Espresso & Amarula crème bruleè" which claims to be the best crème bruleè in town! I totally agree! It was worth every bite & such a great ending to our amazing night at The Big Easy.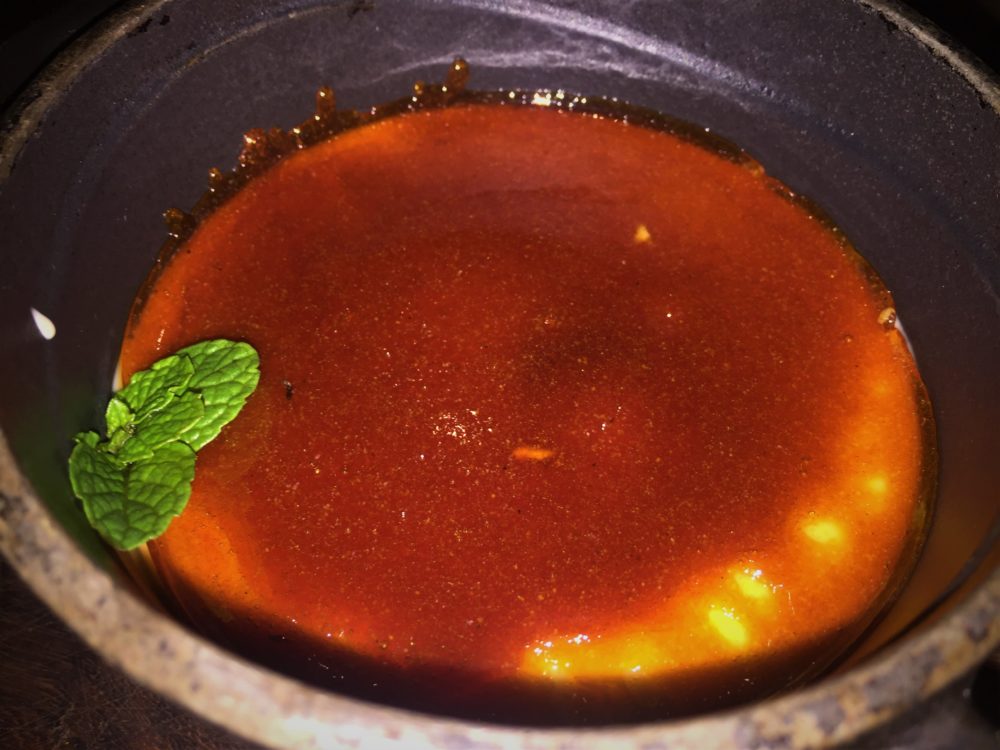 Every single thing about the experience, from start to end was amazing & I would definitely recommend The Big Easy to anyone who can afford this luxurious indulgence as it is worth every penny! The service was astonishing as the waiters cater for your every need & they are incredibly knowledgeable about what they are serving to all guests. Our waiter for the night was Nathi Majola & this guy is just the sweetest. He saw to our every need & gets a huge thumbs up from us. Best waiter we've ever had! Keep up the great work Nathi.

Opening Hours & Details The Big Easy Restaurant:
Address: Hilton Durban, 12 – 14 Walnut Road, Durban, KwaZulu-Natal