SWEETIE PIES
---
This Recipe Makes 7-8
---
Sweetie Pies also known as Cutie Pies are little melt in your mouth treats. They usually retail for about R12 at local South African supermarkets. Sweetie Pies are by the Beyers brand which is whipped crème on a wafer biscuit, covered in chocolate & the Cutie Pies are the Woolworths brand which is vanilla marshmallows on a wafer biscuit, covered in chocolate.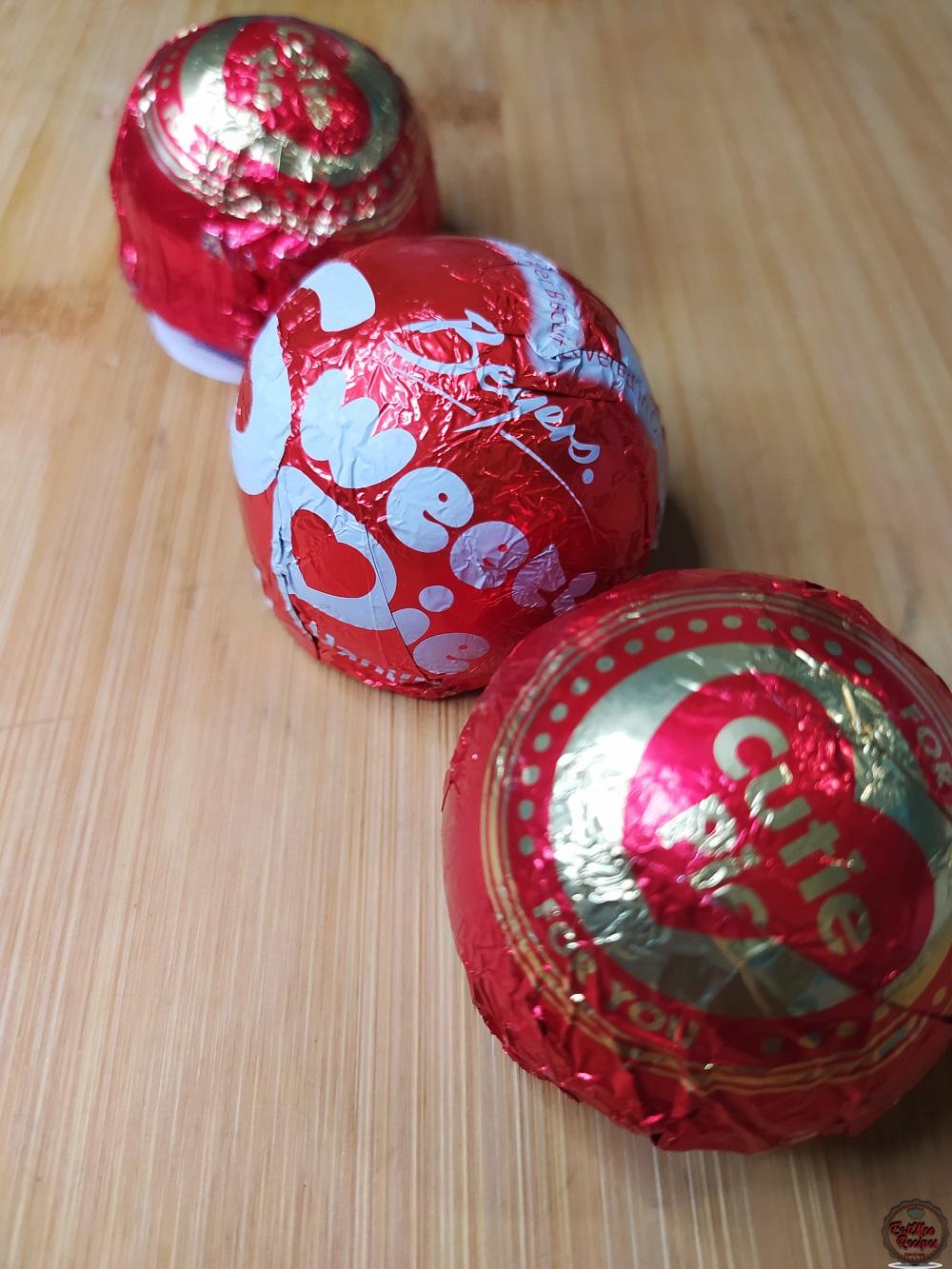 These treats are so delicious & reminds me of the Chocolate Log, just in a different shape. I could not find any round wafer biscuits so I opted to using Oreos!
Sweetie Pies Ingredients:
25 white medium marshmallows
1 tablespoon water
4 Oreo biscuits
150 grams plain milk chocolate
1 tablespoon vegetable oil
Accessories needed:
Method:
For this recipe, I am using round silicone moulds.
Place the white marshmallows into a microwave safe bowl.
To the marshmallows, add in the 1 tablespoon of water.
Pop it into the microwave for 30 seconds.
Give it a mix, it should be partially melted at this point.
Pop the bowl back into the microwave for another 30 seconds & give it a mix once again. It should be melted completely with a creamy texture.
Spoon the melted marshmallows into the silicone moulds. Make sure to work quickly with it because as the marshmallows cool, it will be become firmer & difficult to work with.
Once the marshmallows are in the silicone moulds, it's time to put in a base. For the base, I am using Oreo biscuits but you may use whichever you prefer.
I also separated the Oreo's & added them with the cream filling. Simply place the biscuits over the marshmallows in the silicone moulds.
Place the silicone mould into the freezer for 30 minutes. This will allow the marshmallows to become more firm & less sticky.
After 30 minutes, remove the silicone mould from the freezer.
Next, pop the marshmallows out the silicone moulds – this is going to take some time but they will come off.
Thereafter, bring out the chocolate. I used the Cadbury slab.
Break the chocolate into pieces & place it into a microwave safe bowl.
To the chocolate, add the 1 tablespoon of vegetable oil.
Place the bowl into the microwave & heat for 30 seconds. Give it a mix. The chocolate should be partially melted.
Add it back into the microwave & heat for another 30 seconds. Give it a mix & it should be nice & melted.
Dunk the marshmallows into the melted chocolate. Use two spoons & gently coat each one in the chocolate.
Place the coated marshmallows onto a plate.
Place the plate into the freezer for 1 hour or until the chocolate has set.
Use a spoon to gently pop the chocolate off the plate.
Serve whilst the chocolate is set.
Store these Sweetie Pies in the refrigerator – if they last that long to be stored that is!
Here's a quick comparison of the originals verses my creation. The Oreos definitely take these treats to another level.