80s TO NOW
---
Bringing You A Playlist To The Best Times Of Your Lives
---
Remember where you were when some of the biggest events happened In our lives? Now combine these moments with the best music from the last four decades and you are guaranteed 80s to NOW will bring it all back! The show takes you through the memories of these iconic decades intertwined with the highs, the lows and the massive hits that were the soundtrack to our lives.
Space shuttles, video arcades, Live and Band Aid concerts, the Berlin wall crumbling, Jane Fonda's workout videos, Human League, Wham!, Depeche Mode, Bob Marley and so much more defined the 80s.
The 90s may not have had as many memorable events, but they still had a profound effect on our lives in South Africa. The launch of the World Wide Web, Nelson Mandela's release, our first free election, winning the Rugby World cup, Bon Jovi, Alanis Morissette, Backstreet Boys all touched us, gave us hope and had us rocking!
The 00s to Today was fast-paced and technology-driven, giving us Facebook, Twitter, Instagram, tablets and smartphones. Luckily the music followed this fast-paced trend and with the Robbie Williams, Adele, Jason Derulo, Pitbull and Meghan Trainor to name just a few, made sure our seatbelts were fastened for this decade's ride.
So join us for the biggest party of the year!
Hits in the 80s such as Break my Stride, Wake me up before you go go, Just died in your arms, Total Eclipse, Careless Whisper, No woman no cry and more. 90s classics include Bed of Roses, Everybody, I want it that way, One hand in my pocket and will bring back those high school memories! 2000s to NOW gave us great music such as Rock DJ, Kiss the Sky, Send my Love, will have you dancing in the aisles.
        Cast:
Ruan Geldenhuys –  Vocals and Host
Granville Michaels – Vocals
  Jemma Badenhorst – Vocals
Jessica De Wet – Vocals
Sheldon von Grimm – guitar, Paul Cassells – drums,  Mxolisi Musai – Sax, Nico Badenhorst – Bass Guitar,
and Shem Mahabeer – Keyboards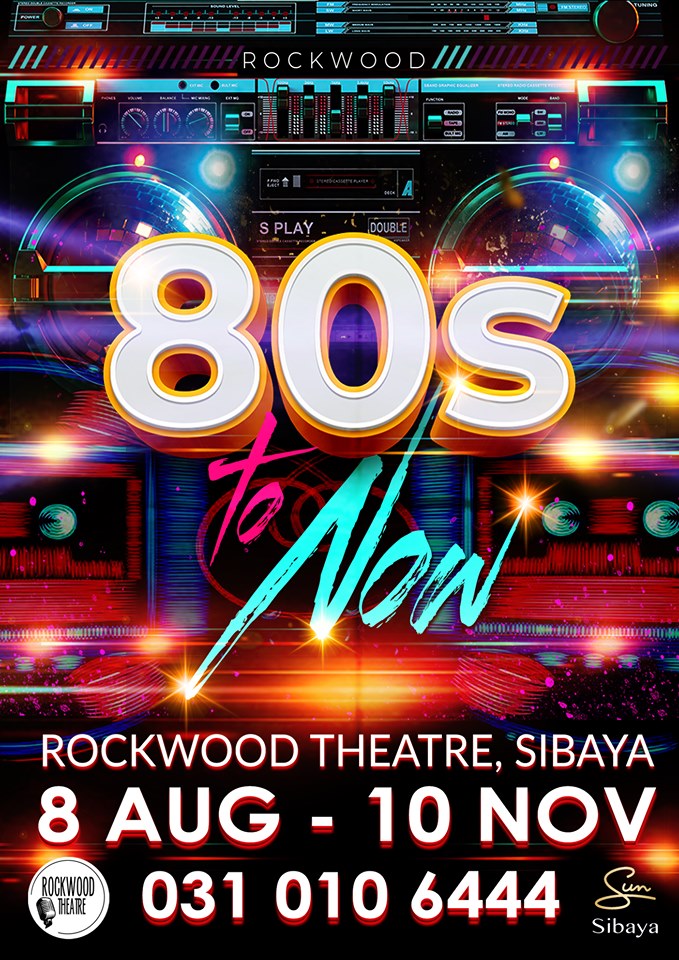 Tickets to 80s to Now
Starting at R99 per person.
Book by calling 031 010 6444 or visiting www.rockwoodtheatre.co.za or the booking office at Sibaya Casino & Entertainment Kingdom.
The show runs over the period 8 August – 10 November 2019.
Rockwood Theatre also offers an array of exciting deals;
Thursday nights at R99;
Saturday and Friday nights at R130 and Sundays with adults at R130, and pensioners receiving a massive 50% discount.
Kids Under 12 are free Thursday – Sunday!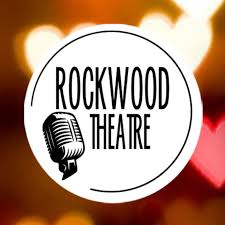 For menu options and seating plan visit the website www.rockwoodtheatre.co.za/durban.
T & Cs apply. 031 010 6444 or visit Rockwood Theatre at Sibaya Casino & Entertainment Kingdom to reserve your tickets.