MOPANE WORMS
---
This Venda Cuisine Food Recipe Serves 1-2
---
Mopane worms or Mopani worms are large edible caterpillars. It is known to be a critical wellspring of protein for a large number of indigenous Southern Africans.
It is a common dish in the Venda tribe of South Africa & most say that the taste is similar to chicken or biltong. It is also 3 times richer than that of beef when it comes to protein.
Mopane Worms Ingredients:
1 cup mopane worms, dried
1 tablespoon cooking oil
1 teaspoon chilli powder
2 tomatoes, chopped
salt & pepper for seasoning
2 cups of boiling water
1 onion, chopped
1 cup of water
Method:
In a huge dish douse (soak) the worms in 1 cup of boiling water for 60 minutes or until delicate.\
Wash the worms a few times.
Exchange worms to a pot of 1 cup of boiling water & oil & simmer for 7-10 minutes.
Include the onions, tomatoes & chilli powder & stew for another 5-10 minutes until the blend thickens. Pour in more water if necessary.
Season with salt & pepper.
References:
Image from money web
Summary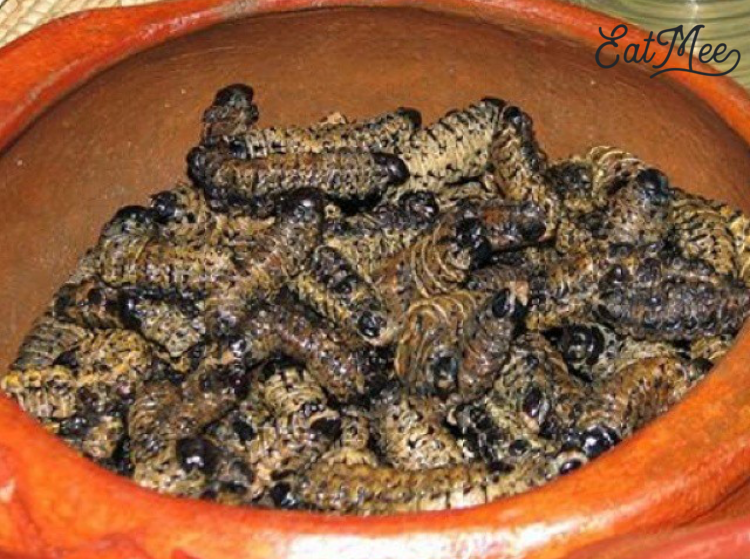 Recipe Name
Published On
Preparation Time
Cook Time
Total Time
Comments
comments