BASIC 3 FRUIT SALAD
---
This Recipe Serves 1
---
This Basic 3 Fruit Salad is very simple & only consists of 3 fruits. This recipe may be altered to your preference using any types of fruit that you desire.
A fruit salad is a dish comprising of different sorts of natural fruit, in some cases served in a fluid, either in their own particular juices or a syrup. At the point when served as a starter or as a dessert. In various structures fruit salads can be served as a hors d'oeuvre, a side or as a dessert treat.
Basic 3 Fruit Salad Ingredients:
40 grams fresh blueberries
100 grams fresh cherries
1 granny smith apple (green apple)
20 ml yoghurt of your choice – I used plain yoghurt
Method:
Rinse fruits & cut apple into bite sized cubes.
Make a small slit in the cherries, removing the seeds & stem.
Add the fruit to a bowl.
Next, add in the yoghurt.
Mix well & serve chilled.
Tip: Add as many or as little fruits as you please. These fruits may be substituted with other types of fruit.

Summary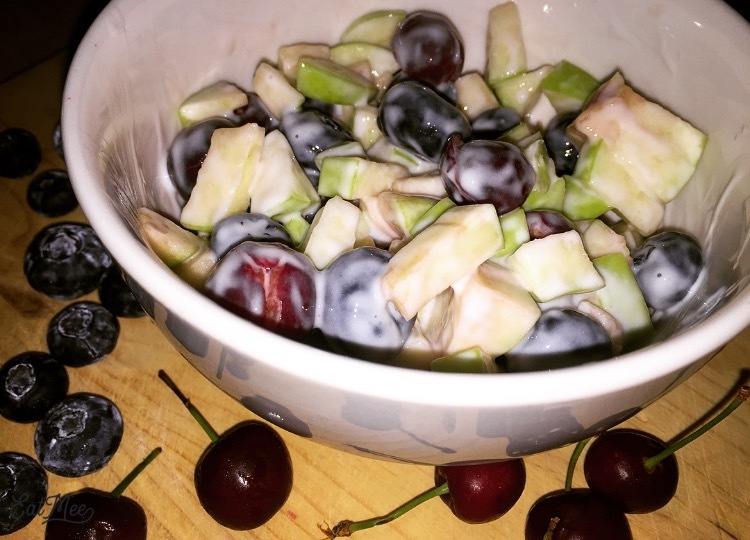 Recipe Name
Published On
Preparation Time
Total Time
Average Rating
Based on 1 Review(s)
Comments
comments