TURKISH TEA
---
This Turkish Beverage Recipe Serves 8-10
---
Turkish Tea is typically dark & the vast majority of it is developed locally on the Black Sea coast. Also known to be called çay, is regularly Rize tea, a variation of dark tea which is devoured without milk.
In 2004 Turkey delivered 205,500 tons of tea (6.4% of the world's aggregate tea generation), which made it one of the biggest tea markets in the world.
Tea is an essential piece of Turkish culture, & is the most regularly expended hot beverage, regardless of the nation's long history of coffee utilization. Offering tea to visitors is a piece of Turkish cordiality. Tea is frequently devoured in families, shops & for the most part kıraathane, which is social gathering of Turkish men. Regardless of its notoriety, tea just turned into the generally expended drink of decision in Turkey beginning in the twentieth century. It was at first urged as an other option to coffee, which had gotten to be costly & now & again inaccessible in the consequence of World War I.
Turkish Tea Ingredients:
1 litre water for tea blend
1 litre water for serving
¼ cup of dark tea leaves
sugar as per taste
Method:
Using a two stacked kettle called çaydanlık, fill the base pot with 2 litres hot or boiling water & convey to boil at the high heat on  stove top.
Put the tea leaves into a fine sifter & flush them with icy water to evacuate the tea dust. Deplete well. Exchange the washed & depleted tea leaves into the upper pot & stack the upper pot on top of the last one.
Once the water in the base pot has boiled, empty half into the upper pot to blend the tea. Diminish the heat to medium & allow the tea in the upper pot get fermented for 15-20 min over the steam originating from the container pot.
Spill out some tea blend (with a Turkish tea glass the general guideline will be to spill out the mix to the abdomen, the tightest purpose of the glass) & after that weaken it with water.
Lessen the heat to low to keep your tea warm as you'll be serving. Once the tea drinking is over turn the heat off.
Serve with Custard Biscuits or South African Choc-Kits Biscuits.
Summary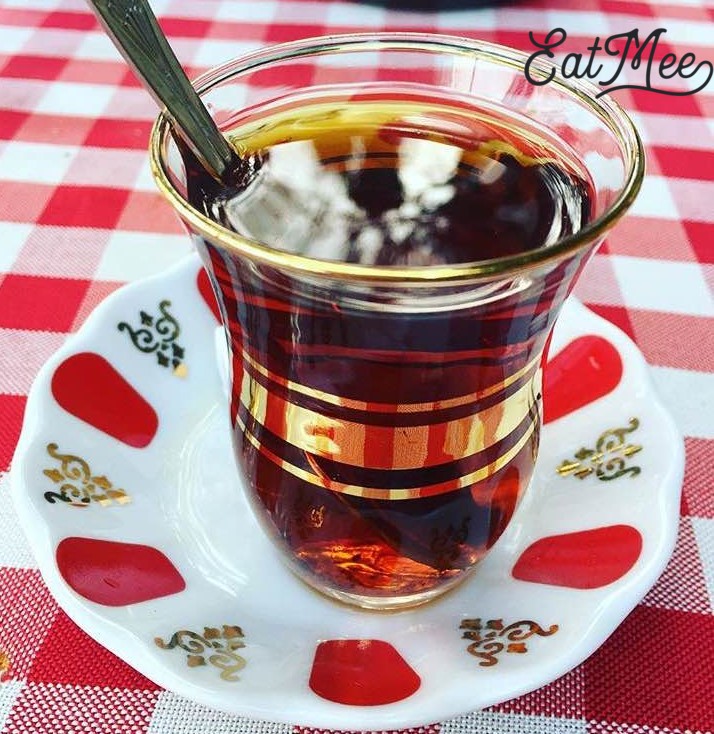 Recipe Name
Published On
Preparation Time
Cook Time
Total Time
Comments
comments